LOS Kids: A New Season of Classical Music from Little Orchestra Society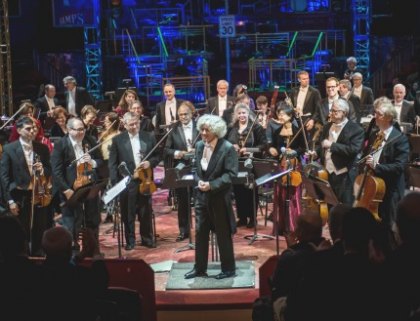 The Little Orchestra Society has for decades made classical music accessible to New York City kids, but this year it debuts a retooled four-concert series, LOS Kids, aimed exclusively at ages 3-7. When the 2015-2016 season kicks off November 7, it'll feature productions chock-full of robust visuals, dynamic storytelling, video technology and the works of four famous composers, including Mozart.
Reduced ticket prices and enhanced subscription options might make this NYC cultural institution even more appealing to parents. 
We chatted with executive director Joanne Bernstein-Cohen who described what parents and fans can expect from LOS Kids this season, which begins with Mozart: Starting Small to Become Great, about the legendary composer's journey to greatness.
The goal of the organization's reboot was to create a show as creative and innovative as its grader-schooler Happy Concerts of years past but done in the intimate manner of its former popular tot-friendly Lolli-Pops series. The new approach puts "great music at the core," says Bernstein-Cohen, while ensuring the show is "charming, funny and respectful of the music."
Performers are now closer to the audience, offering kids a better view of the musicians. Teenage guest soloists have been added as well, which are expected to "liven up the concert." The new season features four concerts; after Mozart comes the New World-inspired works of Dvorák, compositions by NYC's own George Gershwin and the timeless sounds of Tchaikovsky. (Happy Concerts are on hold for now and the Lolli-Pop characters Bang the Lion, Bow the Panda, Buzz the Bee and Toot the Bird have been retired.)
RELATED: Best Family Shows at The New Victory Theater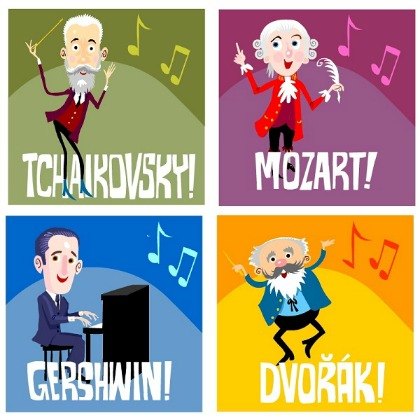 The new season focuses on four top composers and making them fun for kids ages 3-7.
LOS Kids shows feature interactions between elaborately costumed composers like Mozart and a foolish but well-intentioned teacher, both led by the society's conductor. The audience gains a more sophisticated view of the composer's life and legacy through scripts penned by longtime Muppets writer Craig Shemin who Bernstein-Cohen describes as possessing a "special take on writing for kids and audiences of all levels."
Other upgrades to the LOS Kids series include audience interaction and video technology. Concerts now include zany non-musical clips of the composers, including Mozart rushing through modern-day Central Park late for a show. It's "full of surprises" assures Bernstein-Cohen.
LOS Kids performances are held at the Kaye Playhouse at Hunter College, 695 Park Avenue, at 68th Street. Single tickets range from $15 to $45 and two- and four-show subscriptions are available. See the entire schedule in the Mommy Poppins Event Calendar.
Photos provided courtesy of the Little Orchestra Society.