Martin Luther King Day with NYC Kids: Celebrations & Volunteer Opportunities for Families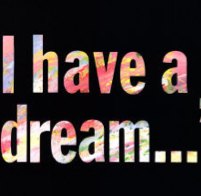 Monday, January 19 is Martin Luther King Day, a day off from school (and hopefully work) when families can explore the legacy and lessons of the iconic civil rights leader. In New York City, there are many enriching ways to celebrate Dr. King's life with kids, including interactive peace marches, a historic walking tour of Harlem, a FREE bash at BAM in Fort Greene, Brooklyn and various museum events.
Martin Luther King Day is also a National Day of Service when citizens are encouraged to help out in their communities. So we've also included a list of family volunteering opportunities that are all wonderful ways to honor his great works. You can find even more things to do on MLK Day in our Event Calendar.
Martin Luther King Day Celebrations
Click through to our listings for all the details, including address, time and recommended ages.
Martin Luther King, Jr. Commemorative March – Harlem to the Upper East Side
FREE
For the 27th year in a row, eighth graders from the private school will lead a peace-minded march through Harlem, East Harlem and the Upper East Side. This year's theme is "Daring to Dream: A March of Hope." It's really moving as they sing civil rights songs and read their own speeches. The procession kicks off at 10am at the iconic Renaissance Ballroom and Casino (which is in danger of being torn down) and stops at the Apollo Theater, the Harlem Community Justice Center, the City Council District Eight office and the Young Women's Leadership School before ending at the Manhattan Country School, where hot chocolate will be served.
Interfaith Peace Walk – Upper West Side
FREE
Mommy Poppins blogger and family volunteering guru, Natalie, told us about the Church of the Holy Name of Jesus' 13th annual all-faiths procession. It kicks off at 2pm, and hits many Upper West Side synagogues, temples, mosques and churches before returning to the chapel for group reflection. All ages welcome.
Brooklyn Tribute to Dr. Martin Luther King Jr – Fort Greene
FREE
Prominent author, professor and activist Dr. Cornel West provides the keynote address at the Brooklyn Academy of Music's 29th annual MLK Day celebration. There will also be musical performances by Sandra St. Victor & Oya's Daughter and the New York Fellowship Mass Choir. Tickets are distributed on a first-come, first-served basis starting at 8am.
Seneca Village Tour – Upper West Side
$15
The Central Park Conservancy hosts a tour of the area that once housed Seneca Village, Manhattan's first-known community of African-American homeowners, which was demolished in the mid-19th century to make way for the park. There's not much to see in terms of relics, but spending an hour in the park hearing about this unique settlement sounds fun to us (but we are a little geeky). Advance tickets recommended.
Martin Luther King Jr. Day in Historic Harlem – Harlem
$20 for adults, $15 for students
During this two-hour Big Onion walking tour, you'll learn about the civil rights movement in Harlem and see historic homes, streets, churches and theaters including the Abyssinian Baptist Church, the Apollo Theater, and sites associated with Marcus Garvey and Malcolm X. Advance reservations aren't required; just show up with cash. Afterward, explore more of the neighborhood and then grab dinner at one of our favorite family-friendly Harlem restaurants.
Freedom Songs and Stories – Prospect Park
$3 suggested donation
Tammy Hall shares multicultural stories and activist songs from around the world at Lefferts Historic House. A great way for younger kids to begin to understand the meaning of the holiday.
Martin Luther King Day Special Event – Lower East Side
FREE
The Museum at Eldridge Street honors MLK's legacy with a reading of Kobi Yamada's picture book What Do You Do With an Idea?. Afterward, kids can make collages that depict their hopes and dreams for the world.
Dr. Martin Luther King, Jr. Weekend – Crown Heights
Free with admission: $9
The Brooklyn Children's Museum celebrates MLK throughout the three-day weekend with interactive activities that explore his contributions to our society. Young kids can create a peace-themed craft while older children can work on posters for a museum-wide peace march. The hour-long movie Our Friend, Martin is screened daily. On the official holiday, there will also be performances by the Berean Community Drumline.
Dr. Martin Luther King Day – Upper West Side
Free with admission: $11
Throughout the three-day weekend, kids can create a mosaic portrait of MLK using recycled materials. On Monday, kids can make their own books honoring the legacy of Dr. King and his wife, Coretta Scott King.
Civil Rights Weekend Scavenger Hunt – Upper West Side
Free with admission: $19 for adults, $6 for children ages 5-13
Go on a DIY scavenger hunt-style tour of the New-York Historical Society's latest exhibit, Freedom Journey 1965: Photographs of the Selma to Montgomery March, by matching famous civil rights leaders' names to their faces.
Activist NY: I Have a Dream – East Harlem
Free with admission: $14 for adults, free for children under age 20
Explore the Museum of the City of New York's Activist New York exhibit to learn about the civil rights movement in the Big Apple, and leaf through books about Martin Luther King, Jr. Afterward, kids can make their own bookmarks inspired by his dream.
Bonus: NYC students in seventh through ninth grades can see the critically acclaimed Martin Luther King, Jr. biopic Selma for FREE at participating cinemas through January 19 (or while supplies last). Since tickets are limited, it may be best to try to go earlier in the movie's run. Find the fine print on the Selma site.
Martin Luther King Day Volunteer Opportunities for Families
MLK Day of Service – Upper East Side
Help prepare and serve meals to the homeless at the Manhattan Church of Christ, and listen to spoken word performances that honor Dr. King's work. Families with children as young as age 3 are welcome to join. Sign up for the shift you want depending on what you'd like to do (setup, meal prep, serving or cleanup).
Harlem's Little Helpers – Harlem
Help bake sweet treats and fill lunch bags at the Community Kitchen of West Harlem. Children as young as age 10 can participate. Please register in advance.
Repair the World – Brooklyn
The org offers a variety of family-friendly volunteer activities in Brooklyn including packing food at Union Temple, helping New York Cares to revitalize MS 354K, or making sandwiches and cards at Congregation Beth Elohim.
Partnership for Parks MLK Day of Service – Citywide
One recreation center in each borough will host park-related volunteer projects for ages 14 and up. Minors must have a parent present and advance registration is required.
Martin Luther King Day Idlewild Park Wetland Cleanup – Queens
Teens and parents can join Natural Areas Volunteers to clean up Idewild Park. Dress for the cold and be willing to get dirty! Advance registration required. Email NAV@parks.nyc.gov for more information.
Also of note: The Mayor's Office has a database of volunteer projects and the Martin Luther King Day of Service website allows you to search for projects in your area. Just put in your zip code and you'll get a list of opportunities along with registration information. Before you sign up, confirm that children are welcome.
If you've got very young children, read our post about ways you can help others from home. The post isn't MLK specific, but most of the activities can be done anytime. You can also participate in Volunteer New York's Share the Dream Cake initiative by baking cookies or cakes at home and donating them to your favorite community organization, be it a church, homeless shelter, police department or firehouse. Snap a picture of your dessert and share it on social media with the hashtag #dreamcake for a chance to be featured on the Volunteer New York site.
A previous version of this post was originally published in January 2009.