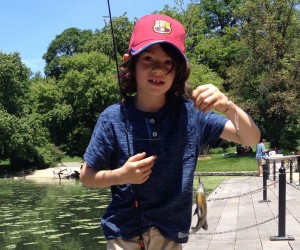 15 Reasons Why Prospect Park Beats Your Facebook Friends' Country Houses
Summertime means suffering through reveling in endless streams of your friends' vacation photos on Facebook. There's nothing better than seeing where your best friend from elementary school's toes are this week. Or that that guy you dated in high school is now vacationing in the Berkshires. Sunset photos? Bring 'em!
Because we know the real deal; those photos are a lie. Your friends with summer homes are just posting pretty pics to try to convince themselves they didn't make the biggest, most expensive mistake in the world while wishing they were back in the city having awesome Thai food delivered to their doors.
Want a backyard? Prospect Park alone is 585 acres of awesomeness. We've got 15 reasons to skip the Facebook envy and revel in the fact that you are summering in the greatest city in the world. So head out into the city this weekend, take some photos and show us what real summer living looks like. #NYCismysummerhome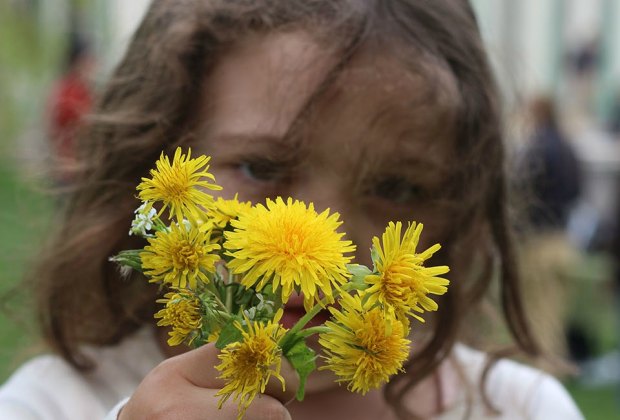 1. Spend the afternoon in a creaky, 18th century farmhouse without worrying about the cost of those constant country-home repairs. At the historic Lefferts House, kids can test out the traditional tools and toys set up in the lovely garden.
2. Commune with animals without having to call someone to remove them from your attic. The Prospect Park Zoo has incredible tours and public programs going on year-round that are always a hit with younger children. The zoo just introduced a sibling trio of adorable mini Juliana or "painted pigs," which are on display along with the goats and chickens in the barnyard area.
3. Who needs Tanglewood when you can see Willie Nelson for free? Yes, the final Celebrate Brooklyn concert is sold out, but don't fret; pack a picnic and park yourselves on the lawn just outside the fence. No shame in that. Frankly, you'll have more room to stretch out. (Confession: We've taken in every single Celebrate Brooklyn show from outside the fence—and never been disappointed!)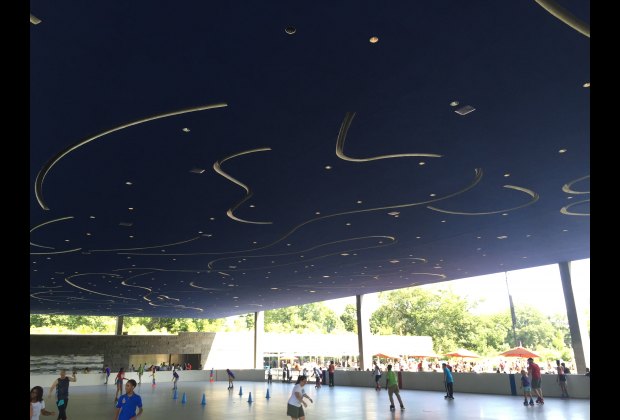 Skate outdoors in the ultimate only-in-New-York experience
4. Your rainy day options aren't limited to a moldy bowling alley. Kids can twirl around the covered roller-skating rink at Prospect Park's Lefrak Center at Lakeside while the sweet retro tunes return Mom and Dad to middle school giggles. Pack the kids' swimsuits so they can cool off afterward with the adjacent Splash Pad sprinkler system.
5. You can go camping and then have brunch at Tom's. Roughing it is great, but it's even better when you end it with blueberry mango pancakes. With a little patience and quick fingers, you can nab a free spot from the 24-hour online lottery to join the Urban Park Rangers for camping in Prospect Park. The next lottery begins Sept. 9.
6. Craving that Catskills' farm-to-table vibe? Take a wild food walk with professional forager Marie Viljoen who will point out edible plants growing in plain site, expanding the whole family's culinary repertoire. Kids under 12 are FREE. Plus, you can stop into Buttermilk Bakeshop for some triple-chocolate chunkers on the way home, because let's be real.
7. Relax and enjoy flying a kite on a giant lawn knowing it's someone else's job to mow it.
8. Like going nowhere fast? Instead of crawling along the highway in weekend traffic, rent a paddle boat. They're not speedboats, but your blood pressure will instantly decline with a peaceful hourly rental.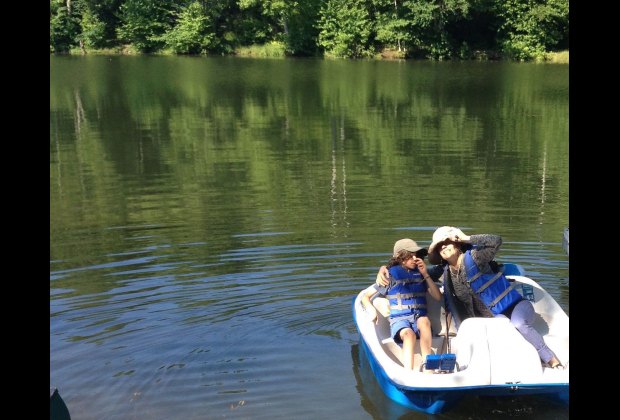 Instant satisfaction on a paddle boat
9. Instead of praying to find one decent restaurant near that bucolic country pad, a bevy of food trucks will bring every yummy thing right to you. Eat your way through international goodies parked in Grand Army Plaza through October.
10. Stop pretending you know how to fish. Family fishing clinics take place on weekends and most don't require registration. Did we mention that they are FREE?!
11. There are wild animals in the real woods. We all know what happened to Little Red Riding Hood, but the hidden Zucker Natural Exploration Area turns Prospect Park's woods into a climbable kid-friendly playground with features made of tree stumps and other recycled wood, with a cooling water feature tucked into the back.
12. The country is big; it's hard to find birds. There are more than 200 bird species in Prospect Park and a ranger will help you find them at noon on any Saturday on a free ranger-led bird-watching walk.
13. Backyards don't come with free entertainment. Head to the Imagination Playground next to the statues of beloved Peter and Willie to enjoy a Keats' hour-long storytime on Saturdays.
14. If you're really dying to be part of the bridge and tunnel crowd, skip the traffic and hoof it to the Terrace Bridge. The park's largest bridge offers some of its most scenic vistas.
15. You don't even want to know how much a horse costs. You don't have to go rural to enjoy a glorious trot through the woods. At Kensington Stables, children ages 11 and up are old enough to experience our park on horseback. Lessons and trail walks will make you think you're a thousand miles away from the city.
At the end of the day, remember you're in NYC—and what can really beat that?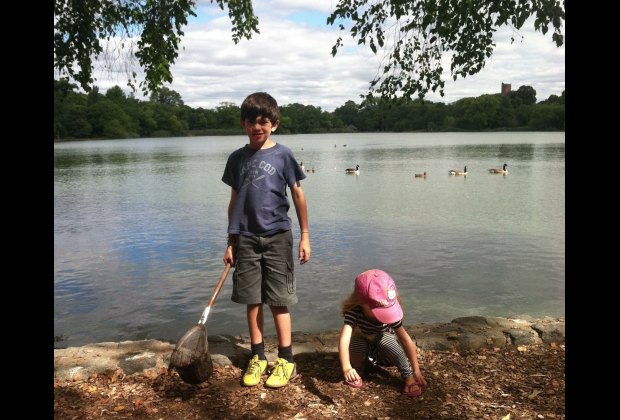 Get your hands dirty with Mother Nature