News: Free Rides at Fantasy Forest on Thursday, Lots of School News, a New Apple Seeds Play Space, Cool Kids' Culture Tidbits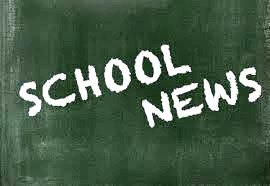 Though school is nearly finished, school news never takes a vacation. Find out about a controversial teaching method that's creeping back into classrooms plus a few other education-related tidbits. We've also got the scoop on how to get a FREE wristband at Fantasy Forest at the Flushing Meadows Carousel this Thursday, and some cool kids' culture news about a change at the Little Orchestra Society and an awesome new album by Dan Zanes. Plus there's a new Apple Seeds play space in town, but it has a catch.
Free stuff: Been meaning to check out the brand-new Fantasy Forest at the Flushing Meadows Carousel? Well this Thursday morning is a great time to go. Since WPIX will be shooting there from 7 to 9am, the mini-amusement park will be giving out FREE wristbands to parents and kids who arrive between those hours on Thursday, June 13. The wristbands are good all day and you may end up on TV to boot!
More freebies: On Tuesday, June 25, put on your best Batman or Robin costumes and head to Ripley's Believe It or Not! Times Square to gawk at the classic TV Batmobile and snag new Mezco Batman toys at no cost. The figures will be FREE to the first 200 costumed fans in line. Note: You don't need to pay to enter Ripley's to participate.
In kids' music news: The The Little Orchestra Society, which has been introducing NYC children to classical music since 1947, has found its new music director: James Judd. The third person ever to hold this position, Judd was hired after a year-long search following the death of long-time LOS maestro Dino Anagnost. Judd will make his LOS debut conducting Music Under the Big Top, a special all-ages concert inside the ring of the Big Apple Circus this fall.
Dan Zanes and Elizabeth Mitchell, the two tender-hearted heavyweights of the modern family music scene, have joined forces on Turn Turn Turn, their first full-length collaborative album, which comes out Tuesday, August 27. Perhaps you caught them for free in Battery Park this past weekend? If not, you can watch them perform "Sail Away Lady" for a taste of what the CD has in store. Speaking of no-cost concerts, be sure to browse our guide to all the FREE kids' concert series in NYC this summer.
In school news: According to the New York Times, an out of favor education practice seems to be making a comeback throughout the U.S. as more teachers opt to group students by ability, thus segregating high and low achievers. Critics worry that kids will end up in one group and never get a chance to improve.
In more local school news, did your kid get into public pre-K for fall 2013? If so count yourself lucky since 30% of applicants weren't offered a spot due to lack of space. While that figure is slightly less than last year's, that fact should comfort exactly 0% of the affected families. And don't even get us started on the whole G&T scoring debacle, which sparked a lawsuit that means placements are still tied up in red tape.
The last big education story is the new NYC public school teacher evaluations that go into effect this fall. Educators are understandably apprehensive. Gives all of us—parents, kids and educators—a lot to chew on before September.
An Apple Seeds a day... We're big fans of the Apple Seeds play spaces, both the original in Chelsea and the Upper West Side outpost that opened last year. Now there's a third Apple Seeds in NYC. The catch? It's only open to residents of Peter Cooper Village Stuyvesant Town. The play space opens on Thursday, July 11. If you live there go visit and let us know what you think.
Another look at that whole work-life balance thing A recent Pew Research Report touted the rise of moms as breadwinners. But when professor and blogger Scott Behson analyzed the numbers, he felt the more important takeaway was that both parents work and share child rearing duties (something many of us know firsthand). Like all the moms who got upset by new mom and Yahoo CEO Marissa Mayer outlawing work-from-home for her employees, Behson asks why the majority of U.S. companies still have rigid work-life structures for parents, especially dads, who often aren't afforded the same flexibility as moms.
Tags: