Brooklyn Preschool Listings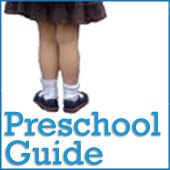 You'd think things would be easier in Brooklyn, but applying to preschool here can be just as challenging as Manhattan, if not more so. In some neighborhoods there just aren't that many choices and in others the competition can be fierce. But there are always options. Grab your sense of humor, look through our listings and find the right preschool for you child.

Start with our Overview of Preschool Admissions Process, where we've laid out our take on the real deal with preschool admissions.

You might also like our Classes Guide, which lists many cool programs for your preschooler.

BROOKLYN PRESCHOOL LISTINGS
See also: Manhattan Preschool Listings Queens Preschool Listings
Bensonhurst
Borough Park
Brooklyn Heights
Canarsie
Carroll Gardens
Clinton Hill
Cobble Hill
Crown Heights
Dyker Heights
Flatbush
Fort Greene
Gravesend
Lefferts Gardens
Midwood
Park Slope
Prospect Heights
Sheepshead Bay
Williamsburg
Windsor Terrace