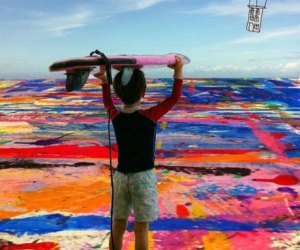 La Petite École New York (LPENY) is a bilingual French/English immersion boutique school in Manhattan with locations in Greenwich Village and the Upper West Side.
The school's Reggio Emilia inspired pedagogy combined with its multisensory instructional approach in learning francophone culture prepares graduates to become successful bilingual and bicultural kindergarten students.
Programs include:
Preschool program available for children ages 2-5 at the Greenwich Village location and ages 2 1/2-5 at Upper West Side
Summer camp
Les Atelier de La Petite Ecole broacast live on Facebook weekly
Kindergarten pods—an alternative and complementary solution to the NYC DOE "Blended Learning" model to help keep students engaged with on-site, live instruction.
Please visit the website and follow La Petite Ecole on social media @lapetiteecoleny.
---
Greenwich Village
---
Upper West Side
Reviews
Click Here to Sign Up!