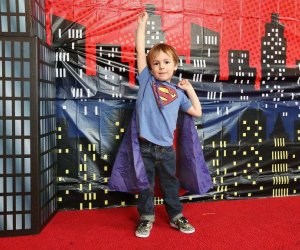 Weekend Fun: Superheroes, Seafarers, Summer Movies
All Weekend
Melon Festival – Robbinsville
Oasis Family Farm's festival celebrating the juicy melons of summer features fresh watermelon, cantaloupe, and honeydew, along with cookies, flavored ice, and other tasty treats. Go for a wagon ride around the farm, and take part in kids' activities including sand art, crafts, and a watermelon-eating contest. (Note that there is no u-pick at this event.) Free admission.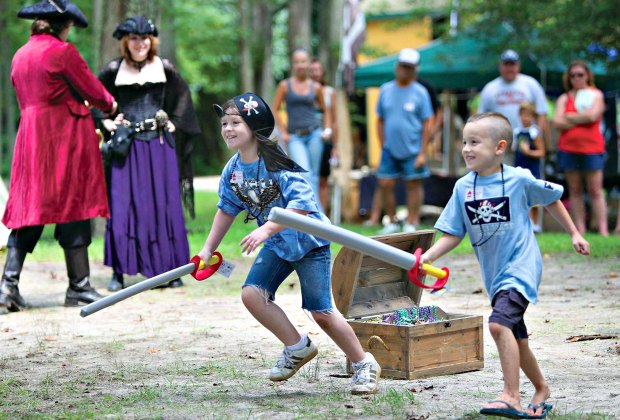 Challenge a friend to walk the plank at Seafarers' Weekend. Courtesy of Historic Cold Spring Village.
Seafarers' Weekend at Historic Cold Spring Village – Cape May
The always-charming Historic Cold Spring Village will be taken over by pirates this weekend. Come for the swashbuckling antics and stay for the the Village attractions, including original 18th- and 19th-century buildings and engaging demonstrations of the trades, crafts, and lifestyles of Early America. Wrap up your visit with a stop at the Cold Spring Brewery.
Superhero Weekend at Please Touch Museum – Philadelphia, PA
A visit to the excellent Please Touch Museum is a must when you're in Philly, and this weekend is super-special. Activities will include superhero appearances, a Parade of Heroes, art stations, storytimes, and sing-alongs. Come dressed as your favorite superhero!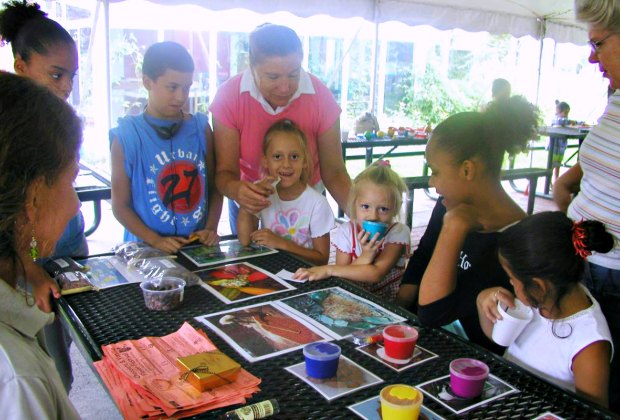 Learn about the plants behind chocolate and vanilla ice cream! Courtesy of Camden Children's Garden.
Chocolate & Vanilla Celebration – Camden
Are your kids chocolate or vanilla fans? The Camden Children's Garden dedicates this weekend to two of nature's most flavorful plants. Take a tropical smell test and vote for your favorite flavor. Kids can participate in special crafts and activities, and everyone can sample chocolate and vanilla treats.
Saturday, August 26
Long Branch Jazz and Blues Festival – Long Branch
Bring the family to Long Branch for a relaxing afternoon of live music, scrumptious NJ food, games, crafts, and special kids' activities. The action takes place on the Great Lawn off the Boardwalk, conveniently located right next to the beach. Stick around for the day and catch the fireworks display starting at 9:30 p.m. FREE
2nd Annual Caribbean Festival – New Brunswick
Reggae, soca, and calypso are on tap at this free family festival celebrating Caribbean cuisine, music, and dance. Part of the Hub City Sounds series, the event also includes a Kid Zone with a inflatables, a petting zoo, face painting, and arts & crafts. FREE

Get some hands-on experience at Industrial Crafts Day. Photo courtesy of the event.
Industrial Crafts Day – Chester
Head to the Cooper Gristmill to learn about early industrial crafts with hands-on activities and demonstrations by a blacksmith, tinsmith, tin piercers, weavers, and spinners. Afterward, take a tour of the mill (one of the last remaining restored water-powered mills in NJ), check out the exhibits at the visitors' center, or relax by the stream.
Highland Park Outdoor Movie Theater – Highland Park
Head to the municipal parking lot on Raritan Avenue for a free showing of Kiki's Delivery Service. The movie, which tells the story of a young witch who uses her flying powers to start a business, is the perfect introduction to the magical films of Hayao Miyazaki. Vintage cartoons will be shown before the movie. FREE
Sunday, August 27
Bringing Nature Home: Music and Craft Festival – Westampton
This family-friendly environmental event at the Rancocas State Park Fairgrounds features live music, educational activities, and craft and food vendors. All proceeds benefit the Rancocas Nature Center.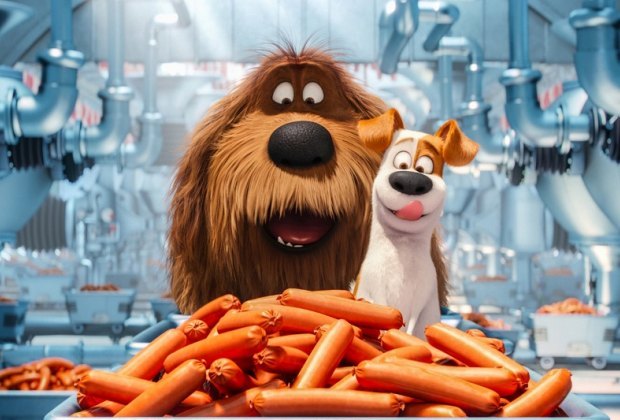 The Secret Life of Pets. Film still courtesy of Columbia Pictures.
Free Movie Matinee at iPlay America – Freehold
Take the family to a Sunday afternoon screening of The Secret Life of Pets. Download free general admission tickets on the website, or pay $15 for priority admission plus an unlimited ride pass.
Movies at the Beach – Seaside Heights
Bring your beach blankets, chairs, and snacks to the beach at Carteret to watch Finding Nemo under the stars. FREE
Top photo: Please Touch Museum's Superhero Weekend. Courtesy of the museum.