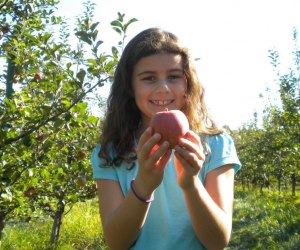 Weekday Fun in NJ: Italian Festival, Paint Party, Apple Picking
Monday, August 29th
Northern NJ:
Shopkins Tea Party (Westfield)
Bring your Shopkins enthusiasts to Just Bead Yourself for Shopkins-themed crafts, followed by treats. Pre-registration is required.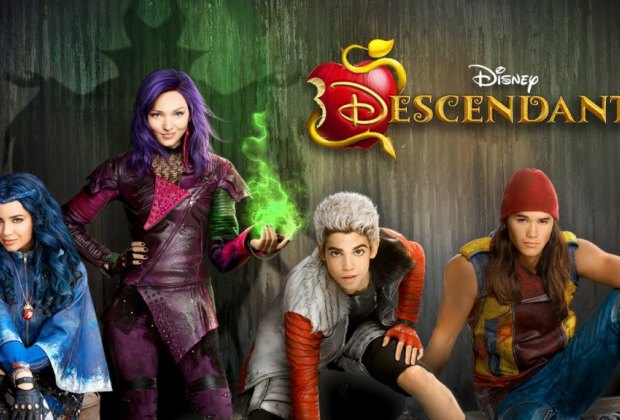 Check out The Descendants at Garden State Discovery's Movie Monday. Photo courtesy of Disney.
Southern NJ:
Movie Monday (Cherry Hill)
I know my kids would love nothing more than to see Disney's The Descendants on the big screen. Check out Garden State Discovery Museum's final Monday night movie of the summer.
Tuesday, August 30th
Central NJ:
Read & Pick: Apples (Princeton)
Apples are the theme of this week's Terhune Orchards' hands-on workshop. Kids up to 8 will learn all about apples then pick their own to take home. Pre-registration is required.
Northern NJ:
A Child's View of History (Union)
Step back in time at Liberty Hall's fun, historical tour. Participants will explore toys and other artifacts from over 200 years ago, plus play outdoor games and have treats. Pre-registration is required.
Wednesday, August 31st
Northern NJ:
Friends & Family Paint Party (Berkeley Heights)
Get artsy as a family at Kayla's Creative Art Studio. Artists of all ages will learn to paint a beautiful hot air balloon with an instructor. Materials will be provided. Feel free to bring food and non-alcoholic beverages. Pre-registration is required.
Central NJ:
Tod Squad (Branchburg)
Toddlers will love burning off energy at Branchburg Sports Complex's morning of fun, with inflatables, a play maze and other soft play equipment. Parents get treated to a complimentary cup of coffee.
Thursday, September 1st
Northern NJ:
Zoo-Flix After Dark (Paramus)
Bring the family to Van Saun Park to see We Bought A Zoo under the stars. Thursday and Friday's family-friendly movies are the last of the summer. FREE
Jersey Shore:
Wildwood Concerts Under the Stars (Wildwood)
The Bronx Wanderers performs at Lou Booth Amphitheater as part of Wildwood's evening summer concert series. FREE
Friday, September 2nd
Northern NJ:
Labor Day Italian Festival (Scotch Plains)
An annual tradition with my family, this fun-filled festival features games, rides, music, drawings and delicious Italian food. Festival runs through Monday. Admission is FREE.
Central NJ:
First Friday Storytime (Hamilton)
Head over to Tulpehaking Nature Center for its monthly preschool storytime and craft. Pre-registration is required. FREE
Lead photo courtesy of Stephanie Forton.