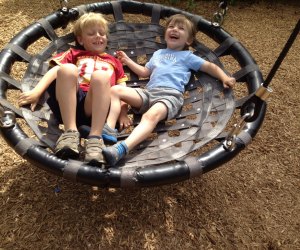 Weekday Picks for Boston Kids: Story Dance, a Big Playdate, and a Hayride; Sept 5-Sept 8
Back-to-school doesn't have to mean the end of fun. This week, lots of kids are back for their first almost-full week of pencils and books (or fingerpaint and circle time, in the case of many of our little ones); but around Boston, there are still loads of fun activities to round out kids' days with a blend of enrichment and entertainment. After they've had their fill of Labor Day fun, kids are encouraged to think locally and selflessly at the same time at a Boston cultural program in the Central Library's map room. A free dance program as well as a big ol' playdate keep children entertained through hump day, while an evening hayride at the Metrowest's most popular (and prettiest) farm will have kids counting down to Friday. For more early September activities in town and beyond, check out our Events Calendar.
Psst...Looking for Labor Day events? We covered them in our weekend post. Check them out here!
Tuesday, 9/5—Boston
A little geography, anyone? Travel Tuesday: Who We Are is a brilliant program happening monthly through December in the map room of the Central Library, and explores the rich and wide variety of cultures that Boston represents. There will be crafts, games, and other activities. Best for ages 5 to 11.
4-5pm; free
See all Tuesday events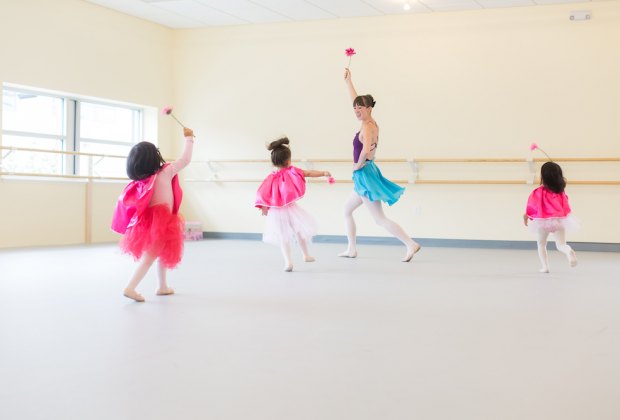 Stories and dance are a magical combo at the Joanne Langione Dance Center's free event. Photo courtesy of the dance center
Wednesday, 9/6—West Newton
Movement and storytelling are combined at a free event today at the Joanne Langione Dance Center. At Dance Me a Story, instructors will read a book to little ones and then lead them through dramatic play and movement exercises, introducing them to the narrative power of dance. Best for ages 2 to 5.
10-10:45am; free
See all Wednesday events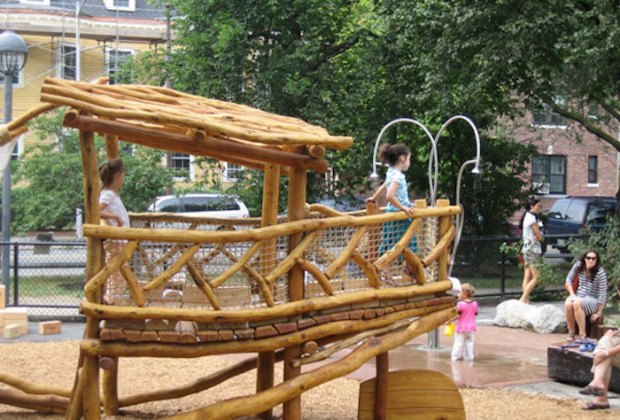 Soak up the last day's of splashing fun at Cambridge Common courtesy of PJ Library. Photo courtesy of the City of Cambridge
Thursday, 9/7—Cambridge
Join the PJ Library and other local families at Cambridge Common for a Thursday Afternoon Playdate. Kids will have a chance to meet some new pals, and also let loose and enjoy the water and sand features of the common for one of the last times of the season. Best for ages 2 to 5.
3:30pm; free
See all Thursday events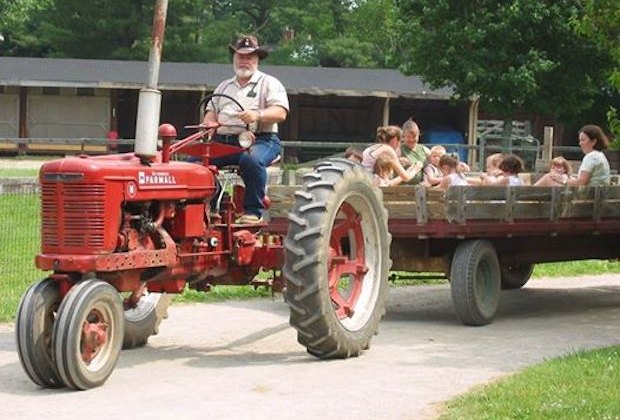 Up for an evening hayride with stories and s'mores? Photo courtesy of Drumlin Farm
Friday 9/8—Lincoln
If you can't tell by the cooling temps, fall is really almost here. Celebrate the season with a Friday Evening Hayride and Campfire at Drumlin Farm this Friday and next. Families are treated to a ride through the property's vast meadows, and then a stop at a campfire for stories and s'mores.
4-5:30pm and 6-7:30pm; $16.50-19.50 (babies are free)
See all Friday events
There are always more activities on our Event Calendar and in our monthly GoList. And if you don't receive our newsletters full of suggestions for family fun, you really should sign up for our newsletter—it's free!
Kids pal around onthe playground on Cambridge Common. Photo courtesy of Nabeel H via Flickr