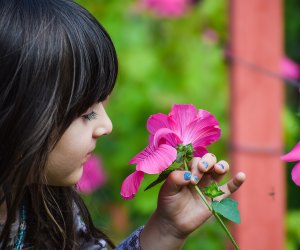 Spring Bucket List for Westchester Kids
While this one-step-forward, two-steps-back weather might be driving you nuts, it is indeed spring. To help you get the most out of the season, we've gathered some of our favorite activities for families in Westchester and the Lower Hudson Valley.
So print this out and tape it on your fridge—or favorite it on your phone—and see how many you can check off. (Looking for events that strictly cater to little ones? We have a separate list dedicated just toward preschoolers.)
Sign up for our newsletters to have ideas delivered straight into your inbox.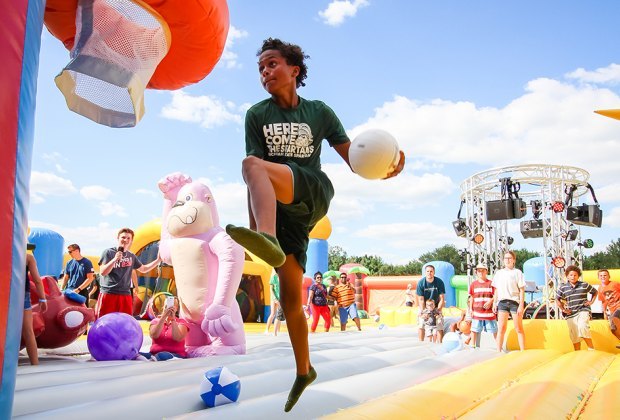 Don't miss your chance to get tickets for Big Bounce America.
1. Check out what's hailed as the world's largest bounce house.
2. Try the frozen custard at Seven Scoops—now open for the season!
3. Hit one of the many spring festivals in our area …
4. … or cross the borders to try a new one.
5.. Day trip over to Storm King Art Center.
6. Need more kid-friendly roaming inspiration? We have plenty of ideas for day trips and weekend excursions.
7. See the cherry blossoms at Harbor Island Park.

The Clearwater Great Hudson River Revival is returning once again this year.
8. Settle into a blanket for a weekend of music at the Clearwater Great Hudson River Revival.
9. Pick your own strawberries.
10. Hit up the annual ICS Carnival …
11. … or the Hudson Valley Fair.
12. Cheer on your ducks at the Duck Derby!
13. Relax with a microbrew at one of these family-friendly beer gardens.
14. Marvel at the kites (and make one of your own) at the Kite Festival.
15. Check out the brand-new, weekend-long Valley Con.

Can your dog do this?!
16. Enjoy the antics and athletics of these amazing stunt dogs!
17. Root, root, root for the home team at the Rockland Boulders' Provident Bank Park.
18. Line up for Free Cone Day at Ben & Jerry's.
19. Take part in the free Maker Day at the Rye Arts Center.
20. Go for a hike (don't forget the boots).
All photos courtesy of the venues unless otherwise noted.