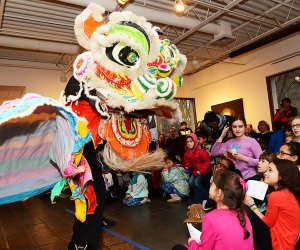 Free Things To Do in February with Westchester Kids
Though the dead of winter, February is alive with annual occasions that help serve as the basis of fun, cultural events—Valentine's Day, Chinese New Year, Black History Month, Presidents Day, and more. February is also the start of maple-sugaring season, a regional specialty.
Especially fortunate is that there are many ways to enjoy these occasions without breaking the bank. We've scoured Westchester venues to identify the best FREE events for families—so you don't have to! Below are our top 20, offering not only holiday celebrations but also eclectic sources of amusement and enrichment.
Stay tuned: We'll also let you know what to do on a Winter Break staycation, which will include yet more FREE ways to keep the fun going! And in case you missed it, check out our recent roundup of FREE classes offered by Westchester stores.
Read on for these, then head to our Event Calendar and February GoList for more.