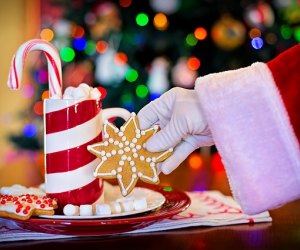 Forget Adventure to Santa; Make Way for Twinkling Lights on the Hill
The new experience will be called Twinkling Lights on the Hill and will feature new lighting and décor, a 40-foot Christmas tree and a newly designed Santa cottage, a Ridge Hill spokeswoman said. Nightly shows will be held every half hour.
Further details weren't available at the time of this posting, but we'll update as soon as we know more.
DreamWorks has discontinued the Adventure to Santa program, according to the spokeswoman.
Sign up for our newsletters and follow us on Facebook to stay up to date for all family holiday activities.