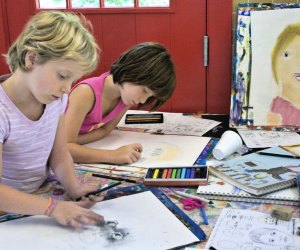 Veterans Day Weekend Things to Do in DC: Kids Euro Festival, Nature, Art November 9-11
For many DC families, Veterans Day weekend means three days off of work and school and plenty of opportunities to enjoy some quality time together. Whether you're in the mood for arts and crafts or nature walks, there's something for everyone in the family. The Kids Euro Festival is the highlight of the weekend. After two weeks of Europe's best musicians, dancers, and other kids performers, the festival winds down on Sunday so be sure and check it out if you haven't already.
Read on for our top picks for this weekend, and then head over to our events calendar, if you need more ideas.
Don't miss out! Sign up for our free newsletter to get family events, activities, and more delivered right to your inbox.