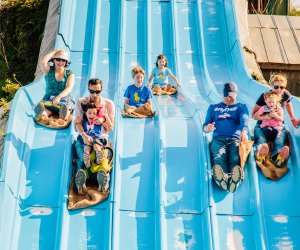 Things to Do in DC this Weekend: Festivals, Science November 2-3, 2019
This is it! The final weekend for (most of) all those fun fall activities. Pumpkin picking, apple picking, harvest festivals...these are coming to a close as the DC area switches gear to - if you can believe it's already that time again! - the holiday season. So grab your plaid scarf, your pumpkin spice coffee, and your kids and head out to the farm for some autumnal fun.
Looking for other ideas? The 12th Annual Kids Euro Festival enters its second weekend, bringing some of Europe's best children's performers to the nation's capitol, including storytellers, musicians, and dancers. Elsewhere in the metro area, there are nature walks, science activities, and art. Or maybe you'd like to check out the DC Zoo, and we've got you covered with all the things you need to know to make the most of this family favorite destination. There's a lot to choose from this weekend, but all you need to do is show up and enjoy some quality time with your family.
Don't miss out! Sign up for our free newsletter to get family events, activities, and more delivered right to your inbox.