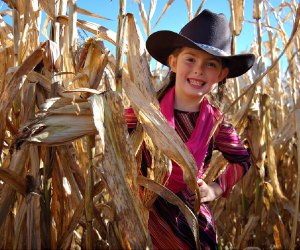 Fun Fall Festivals Near DC for Families
Fall brings harvest festivals to Washington, DC and the 'burbs with pumpkin patches galore, craft fairs, and even some early Halloween events. Many events are modified in 2020 to comply with social distancing and mask requirements, but nearly all of the events do take place outdoors to allow families to soak up that fall fresh air.
Keep reading for kid-friendly DC events that you'll love to add to your crew's calendar, and don't forget to check out our events calendar and best of October events list for more fall fun.