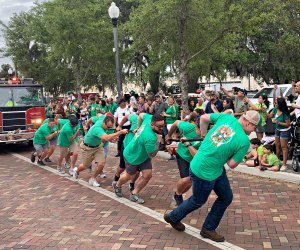 Things to Do in Orlando This Weekend: St. Patrick's Day, Soap Box Derby
All of these public events were, of course, scheduled long before the coronavirus outbreak in the United States, so pay attention to Mommy Poppins and other media alerts for potential cancellations.
Whatever you do this weekend, know that your friends at Mommy Poppins Orlando will be with you throughout 2020 with updates on the best family happenings in the area. Check our events calendar for the most up-to-date events in Orlando and beyond, and remember to sign up for our FREE newsletters to receive posts such as this right to your inbox.