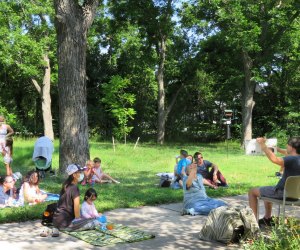 Things To Do in Houston This Week: Fall Fests, House of Cards, Nature, Hispanic Heritage
It's almost fall, y'all, and we are so excited for great fall activities. Our Fall Bucket List will help you make the most of the season. Visit farmers' markets, search for painted rocks, check out the Dragons at the Houston Zoo, and more.
With cooler weather on the horizon, we think this is the perfect excuse to hop in the new RV and spend the weekend at a nearby Texas campground. If you're up for driving a little farther, we recently spent the week at Perdernales Falls State Park, and it received five stars from the family. Make sure you also peruse our Day Trips Guide for more destinations to try with the kids.