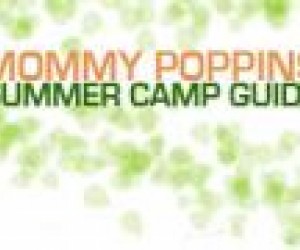 Upcoming NYC Summer Camp Open Houses
Summer camp registration is heating up. Here's three interesting open houses for parents looking for New York City summer day camps.


Brooklyn Arts Exchange Summer Arts Programs Open House
Saturday, February 7| FREE
Junior Summer Arts Program (entering K-5th grade)
Full Day, Monday-Friday
Seven one-week sessions in video, theater, circus arts, musical theater, puppetry, dance and music!

Young Artists Program (ages 10-14)
Full day, Monday-Friday
Three two-week sessions in theater, dance and video. Weekly trips to arts destinations throughout New York City.

At the open house you can meet the BAX staff, learn about summer program specialties and offerings and tour the facilities. Refreshments will be served.

Registration for both summer arts programs begins Sunday, February 10 at the Open House. (Registration will also be taken by phone this Sunday between the hours of 2pm and 4pm.)

Visit www.bax.org/summerArts.html for more on BAX Summer Programs and to download the brochure and the registration forms.

Downtown Day Camp Open House
Tuesday, February 3 at 6pm

Traditional Day Camp experience right here in the city for children entering Kindergarten through 6th Grade.

Have your questions answered and meet the director of the Downtown Day Camp. There is no need to sign up; just show up. Sessions are about 45 minutes and start on time. Kids are invited, but the discussion is often boring for younger campers.

Open Houses are held at 120 Warren Street (between Greenwich and West). Open houses will also be held on February 24 and March 17, both at 6pm.

Poly Prep
Saturday, February 7 at 9am
On a 25-acre Brooklyn campus, children participate in activities ranging from swimming to softball, from cookouts to ceramics, from picnics by the ponds to performances on stage.

Children are welcome. No RSVP required.
For more camp ideas like these, visit our Summer Camp Guide.