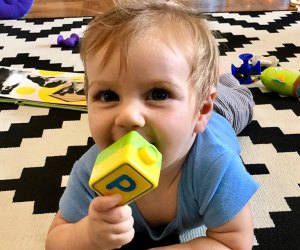 12 Favorite Baby and Toddler Classes in Queens
Searching for an engaging baby and me class in Queens to take with your infant, crawler, or toddler? This diverse and ever-changing NYC borough offers up plenty of options for the littlest ones including music, art, movement, and even science.
We've rounded up a dozen of the most popular and unique baby and toddler classes in Queens, including an outdoor nature program and an infant movement session. If you call Queens home, check out these classes, and find one that works best for you (or your caretaker) and your child. And don't forget to check out the other drop-in play spaces in this family-friendly borough.
Need more inspiration? Check out our NYC Baby Guide or directory of classes across NYC.
For Nature Lovers
Alley Pond Environmental Center — Douglaston
Just Hatched!, 12-17 months
Wee Sprouts, 18-23 months
Toddler Time, 2-3 years
Mother Nature did not overlook Queens, and this borough has some beautiful greenery, which young children will experience at Alley Pond. Just Hatched! accommodates the youngest of our kiddos, while Wee Sprouts and Toddler Time classes are big fun for little kids who love exploring and animals. Parents and children engage in nature-related activities, including nature walks, where they discuss plants and flowers. The message is that nature isn't far away; it's in your backyard. Kids can interact with the small animals on hand, too. "We tie animals into the nature lessons," explains Bonnie Bromberg, an early childhood educator at the center. "For example, children will discuss how a rabbit's fur is soft and furry, and so is a pussywillow."
For Little Music Lovers
Belle Arti Center for the Arts — Forest Hills
Early Bird Rock, 6 months-3 years
Musical Aurora, 2-5 years
In Early Bird Rock, a mixed-age group of babies and toddlers listen, dance, and sing as the instructor plays nursery rhymes on the guitar, piano, or a surprise instrument. Kids are encouraged to shake those shakers, bang the drums, ring bells, and even toss handkerchiefs around. It's a great introduction to music as the class explores a variety of genres from around the world, including classical. Numbers and letters are taught, and sometimes the class ends with parachute fun. Ready for a little more structure? Starting at age 2, kids can join a Musical Aurora class created by musician and educator Claudette Munne. The hands-on class lets kids learn "music fundamentals through games and play," says Munne. After exploring instruments as varied as the guitar, violin, cello, drums, and xylophone, the class concludes with a recital.
NY Kids Club — Long Island City
Musical Tots, 4-36 months
There's no shortage of classes at the city's NY Kids Club, but the Musical Tots class stands out. It's hands-on and all the music is written specifically by and for NY Kids Club musicians. Kids bop around to everything from rock n' roll to jazz. Percussion instruments are brought in and discussed in class, and kids have an opportunity to touch and play them. Cultural themes are often incorporated into the children's lessons and the sessions are geared to enhance language development and music appreciation.

Grab some boats and straws then play with water and make bubbles at Let's Play Playhouse.
The "Drop-In" Option
Let's Play Playhouse — Astoria
Little Scientist, 12-24 months
Little Miss & Mr. Independent, 24-36 months
Not sure you can commit to a weekly class? Try out a flexible option at Let's Play. You can charge classes by the month, buy a flex-10 pack or just drop-in (although a phone call ahead is recommended). The first class is free as a trial. Plus, there's also a whole schedule of S.T.E.A.M. classes for 3-4 year old siblings. Learning Through Play classes combine music, art and story time. There's always a hands-on craft portion and every month there's a fun new theme.
RELATED: 13 Drop-In Indoor Play Spaces and Baby Gyms in Queens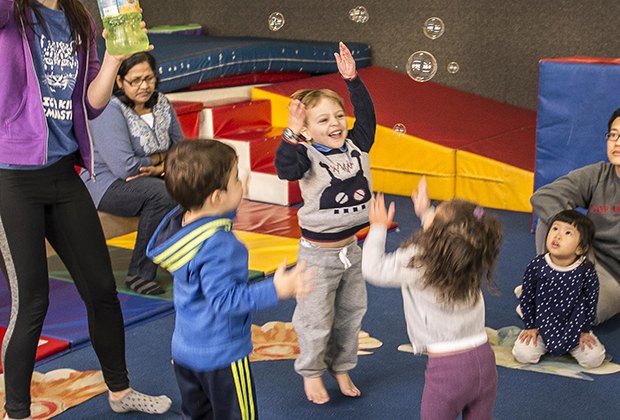 L.I.C Kids has professional gymnasts on staff for the mommy and me classes.
For the Budding Gymnast
L.I.C. Kids — Long Island City
Baby Bobcats, 8 months-15 months
Cubs, 16 months-4.5 years
Trained and licensed professional gymnasts lead the mommy and me classes at L.I.C. Kids, but this isn't just gym class. Instructors incorporate early learning skills into this intro to gymnastics. Kids sing songs about their bodies (such as "Head, Shoulders, Knees and Toes") and also learn how to do forward and backward rolls, jump on a trampoline, and other physical challenges, all while counting their bounces, singing the "ABCs" as they walk across a beam and more. The 30-minute Bobcats class for babies 8-15 months encourages very young children to be active self learners, aware of themselves and others. Once children complete Bobcats, they can move on to various Cubs classes, which are divided into separate age groups: 16-20 months, 21-24 months, 2 years, 3 years, and 4-4.5 years.
For Future Zoologists
Queens Zoo — Corona
Stroller Safari, 0-3 years
Toddler Time, 2-3 years
Toddler Time and Stroller Safari toddler classes at the Queens Zoo foster an early connection between young children and nature by letting them interact with the animal residents at their own pace. Activities include animal-themed crafts, movement exercises, storytelling, sensory tables and feeding barn animals. It's all designed to help kids "develop empathy toward wildlife," says Karen Tingley, Wildlife Conservation Society interim director of education. "We also see our youngsters develop confidence in petting and feeding animals," she adds. "Some are nervous to do so at the start of the program series and are eager to interact at the end."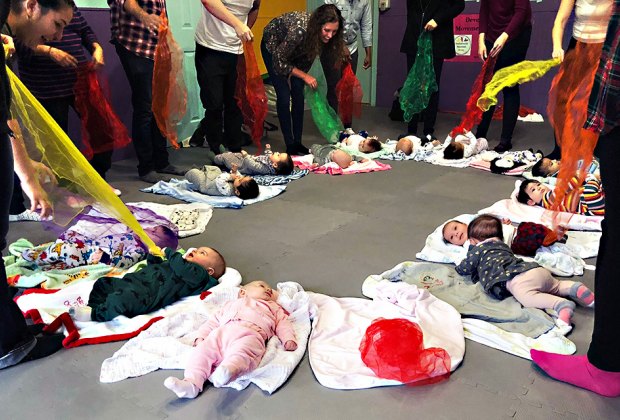 Meet new friends and spend time with your little one at the Developmental Movement class at Raising Astoria.
Best for Movement and Development
Raising Astoria — Astoria
Development Movement for Infants, 3-9 months
Tiny Tots, 12-18 months
Active Animals Creative Movement, 2-4 years
Queens mom of four Molly Rusich is a professional dance instructor who launched her own movement program for kids called Developmental Movement with Molly, which uses song and dance to help babies with coordination, physical development and socialization. This class, which starts at 3 months of age and includes tummy time and safe exercises for baby, is a welcome addition to the neighborhood. Also included in the class will be gentle stretching exercises for the care-taker and a 15 minute parenting Q&A, plus assessments by Molly on your own child's motor development and specific exercises to take with you for further growth and development.
RELATED: Drop-In Story Hours Around Queens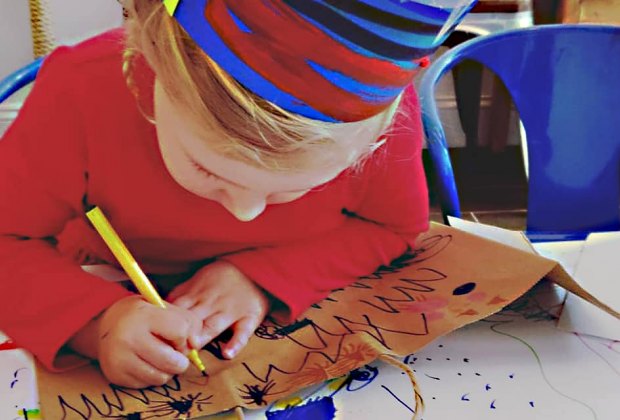 Paint, craft, and learn about healthy eating at Sky Village NYC.

For Artistic Foodies
Sky Village NYC — Long Island City
Variety of Art Classes, 10 months-4 years
Allergic to Salad Cooking Classes, 18 months-4 years
This arts-oriented children's play space offers open-play art sessions daily, plus a Story Time Disco for babies and toddlers. But on top of the painting, grooving, and crafting, there are also cooking classes aimed to teach little ones about healthy eating and basic kitchen skills.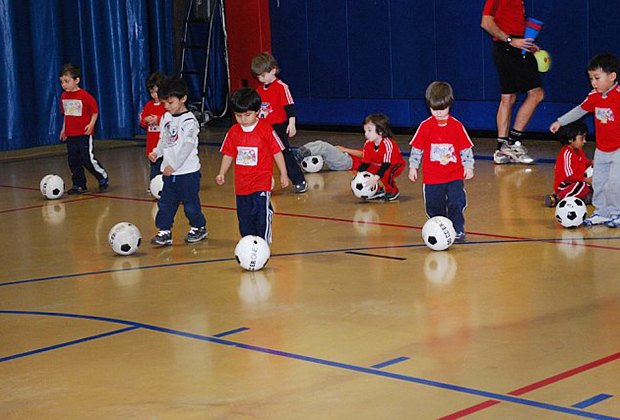 Learn to kick and burn off a little energy at Soccer Friends USA.
For Little Athletes
Soccer Friends USA — Forest Hills
18 months to age 4
Soccer Friends USA has a toddler program designed to give parents and kids an opportunity to engage in a physically active and educationally structured activity together once a week. Through fun soccer-themed games and activities, kids will also improve motor skills, balance and coordination. "The young participants also learn to dribble the soccer ball with their feet, and by the end of a 10-week session will be able to do this independently," owner Sean Peckett says. Some dancing and gymnastics are also incorporated into the lessons, but parents take note: Participation is expected from both parent/guardian and child at every class. Soccer Friends USA mascots (stuffed animals Isa the Giraffe, Eli the Elephant and Buster the Lion) join in the fun and cheer on the kids.
For Water Babies

Take Me to the Water— Forest Hills
Baby and Me, 6 months to 2.5 years
Around since the 1980s, this well regarded swim school offers private, semi-private, and group classes in locations throughout NYC. Comfort in and around water is built into every lesson and there's always attention placed on safety and confidence in the water. Babies as young as 6 months old get to blow bubbles and splash with their grown up by their side in this Baby and Me class. Once they've mastered the basics, sign them up for group lessons.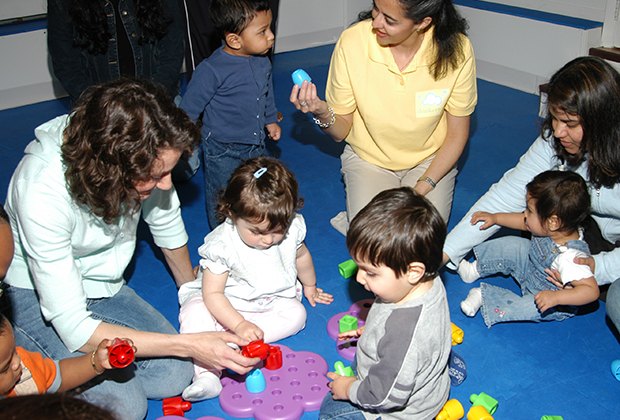 At a Thinkertots "Start Me Smart" class, kids engage in early learning like ABCs and gross motor skills.
The "Pre"-Preschool
Thinkertots — Bayside, New Hyde Park
Baby Smart, 5-12 months
Start-Me-Smart, 12-24 months
SuperSmart, 24-36 months
At Thinkertots, infants and toddlers in its mommy-and-me classes are exposed to activities that enhance their motor skills; engage in exercises to learn ABCs, numbers, commands and more. Older tots use Legos to learn shapes, textures and colors, sing popular, kiddie songs and engage in story time and arts and crafts. Parents or caretakers and their babies learn one new sign language word every week, as well as infant massage strokes in the baby class.
For Yoga-Loving Moms
The Yoga Room — Astoria and Long Island City
Mommy and Baby, 8 weeks to almost walking
Mommy and Toddler, New walkers to age 3
There's a real sense of community at The Yoga Room, but if you enroll in either Mommy and Baby or Mommy and Toddler class, expect it to be as unpredictable as babies themselves. It's an open and safe space to talk with the instructor about baby's digestion, sleeping habits, ways to safely massage baby and more. The class evolves from there; when babies are settled, moms get a whole vinyasa class to themselves. Other times, it's go with the flow. According to staffer and yoga teacher Jennifer Batson, "Even getting in a 5-minute session is an amazing stress reducer for the moms—and dads." In both classes, movements you can do at home with your child are discussed and parents and caretakers learn poses with their baby. "Moms will sing 'I'm a Little Teacup' while in Warrior II pose," Batson says. "It's community-building and many times lifelong friendships between the moms are formed." In toddler class, more emphasis is placed on the child's socialization skills and body awareness.
Unless noted, photos courtesy of the venues