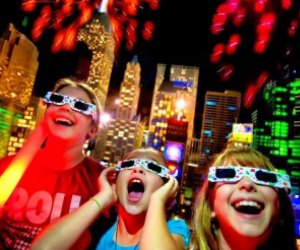 New Year's Weekend Things to Do in Orlando: 2020 Countdowns, Legoland
Feel a case of the post-Christmas blues coming on? We here at Mommy Poppins Orlando have the cure for just that. It's called the weekend.
The weekend between Christmas and New Year's Day features a host of thrilling activities for kids, and adults who just want to act like kids. Holiday celebrations continue from Altamonte Springs to Longwood; illuminations delight at the University of Central Florida and the Central Florida Zoo; and the countdown to 2021 begins at Legoland in Winter Haven and in St. Cloud.
And that's just a beginning. Enjoy a celebration in Celebration, a colorful Christmas at Crayola, and maybe ride the Polar Express one last time before it heads back to the North Pole.
Whatever you choose, have a happy new year and know Mommy Poppins will be with you in Orlando all through 2020.