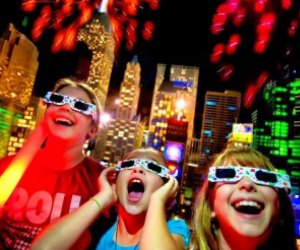 New Year's Weekend Things to Do in Orlando: 2020 Countdowns, Legoland
Feel a case of the post-Christmas blues coming on? We here at Mommy Poppins Orlando have the cure for just that. It's called the weekend.
The weekend between Christmas and New Year's Day features a host of thrilling activities for kids, and adults who just want to act like kids. Holiday celebrations continue from Altamonte Springs to Longwood; illuminations delight at the University of Central Florida and the Central Florida Zoo; and the countdown to 2021 begins at Legoland in Winter Haven and in St. Cloud.
And that's just a beginning. Enjoy a celebration in Celebration, a colorful Christmas at Crayola, and maybe ride the Polar Express one last time before it heads back to the North Pole.
Whatever you choose, have a happy new year and know Mommy Poppins will be with you in Orlando all through 2020.
It's hard to escape holiday-themed entertainment this time of year, but if you'd like to, why not take part in a Sunday morning story hour or enjoy a day with "dinos" at the Orlando Science Center.
Need more inspiration? See our guide to the best winter break activities with kids in the Orlando area. And remember, our events calendar is loaded with fun, family events through New Year's Day and beyond.
Sign up for our FREE newsletters to receive posts such as this right to your inbox.