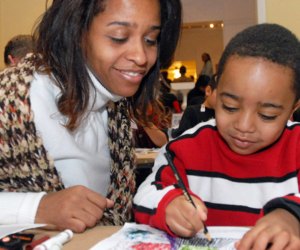 Winter Break Weekday Fun in NJ: Art Studio, Dance Camp, New Year's Party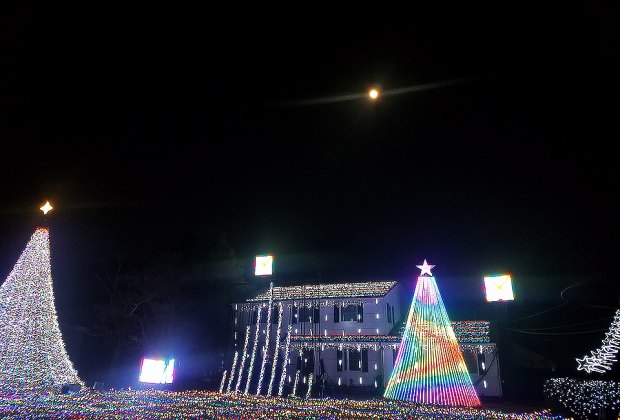 The Cranbury Light Show is one of NJ's most dazzling displays. Photo courtesy of Christmas Spectacular on Main Street Cranbury, NJ
Monday, December 25
Central NJ:
Cranbury Christmas Lights – Cranbury
Top off your Christmas celebrating with a dazzling light show, featuring 120,000 lights choreographed to music. Plus, check out New Jersey's tallest Christmas tree. FREE but donations are welcome.
Jersey Shore:
Christmas in Cape May – Cape May
Spend Christmas Day taking in the holiday magic at Cape May's cozy Dickens Village–like scene, with trolley rides, house tour, festive decor, and much more.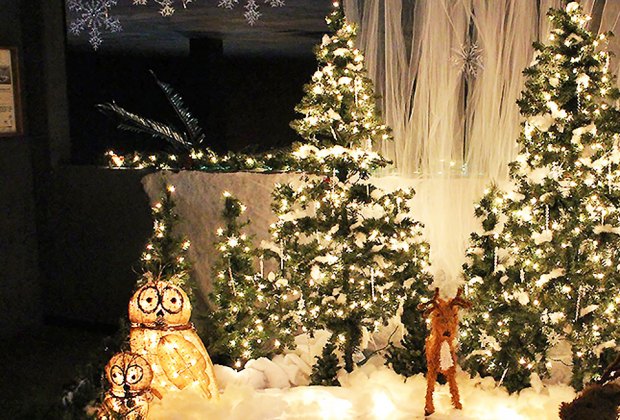 Jenkinson's Sea of Lights in Point Pleasant. Photo courtesy of Jenkinson's Boardwalk
Tuesday, December 26
Central NJ:
Winter Break Art Studio – Trenton
The kids can get crafty over winter break with free projects every day at New Jersey State Museum. FREE
Preschool Story and Music Time – Westampton
Bring the little ones to a free storytime at Rancocas Nature Center, featuring stories and songs. Pre-registration is required. FREE
Jersey Shore:
Jenkinson's Sea of Lights – Point Pleasant
Spend winter break at the shore, where Jenkinson's Aquarium dazzles with lights and decor. Crafts, face painting, and Santa photos are all part of the fun. Runs through Thursday.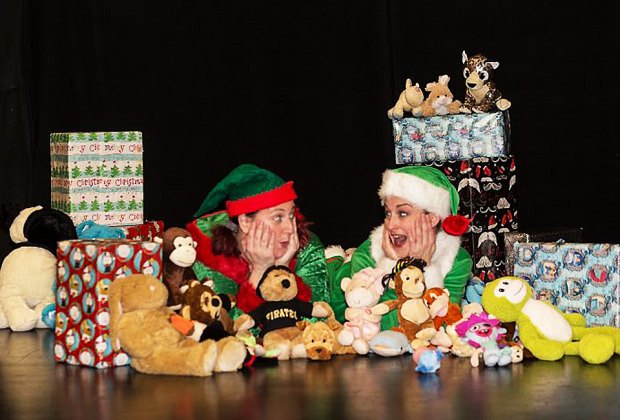 No Evles! No Elves! at Morris Museum's Bickford Theatre. Photo courtesy of the Bickford Theater
Wednesday, December 27
Northern NJ:
Winter Vacation Celebration – Morristown
There's no shortage of activities for winter breakers at this Morris Museum celebration. The fun includes a winter-themed craft, a Touch the Music workshop, and a performance of No Elves! No Elves! In the Bickford Theatre.
Whole Food Kids Club – West Orange
It's a busy, and free, morning for the younger set at Whole Foods, with stories, crafts, and snacks. FREE
Jersey Shore:
Winter Wonderland Dance Camp – Tinton Falls
Fun and free, this dance party features holiday dances, crafts, and snacks for 4–12-year-olds. FREE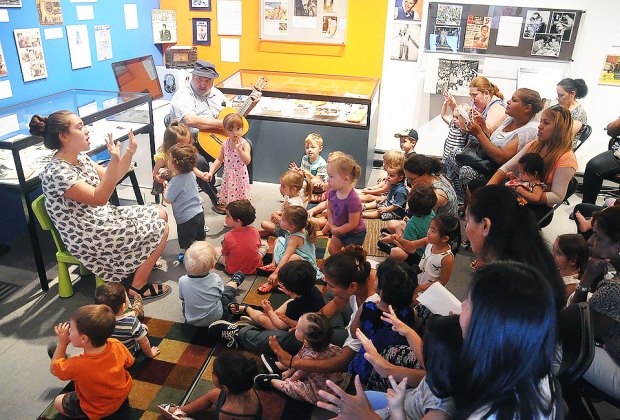 Make sure to pre-register for Penny's Storytime on Thursdays at the Hoboken Historical Museum. Photo courtesy of the museum
Thursday, December 28
Central NJ:
New Year's Party for Families – Lawrenceville
Ring in the New Year a little early at the Lawrence Library, with music, magic, crafts, refreshments, and a celebration at noon. Pre-registration is required. FREE
Northern NJ:
Holiday Fun Days – Newark
Something fun and crafty awaits every day this week at Newark Museum. Projects include Winter Wonderland Watercolor, Seasonal Stained Glass, and Twisted Trimmings.
Penny's Storytime – Hoboken
Swing by Hoboken Historical Museum with your preschooler every Thursday for stories and songs about city life. FREE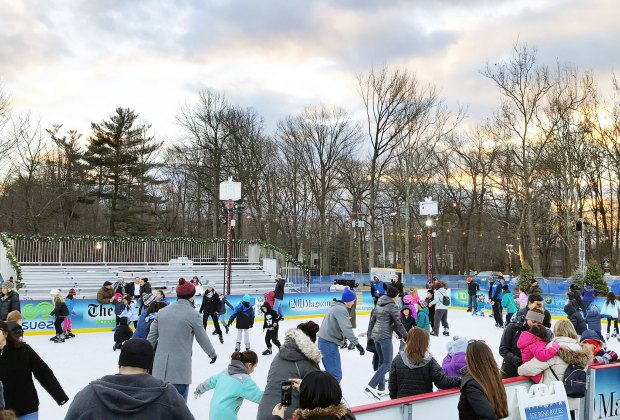 Take a spin on the ice at the Van Saun skating rink. Photo courtesy of the Bergen County Executive's Office
Friday, December 29
Northern NJ:
Bergen County Winter Wonderland – Paramus
Treat the family to everything winter has to offer at Van Saun Park's winter festival, complete with ice skating, train and carousel rides, food trucks, the zoo, and other seasonal activities. Events runs through the weekend.
Southern NJ:
Christmas Underwater at the Adventure Aquarium – Camden
Catch this underwater Santa before he swims away at Adventure Aquarium. Scuba Santa shares the tank with sharks, sea turtles, stingrays, and a giant underwater Christmas Tree. The final swim takes place Saturday.
Central NJ:
Storybook Yoga – Gillette
After a busy week, unwind at Long Hill Library's yoga session for 2–6-year-olds. Pre-registration is required. FREE