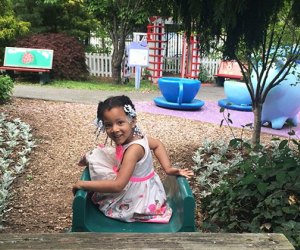 Weekend Fun: Storybook Celebration, Orange County Fair, Pirate Adventure
All Weekend
Sweet Corn Festival – Robbinsville
Nothing says summer in New Jersey like our world-renowned produce. If you don't know what I'm talking about, then you have never had NJ summer sweet corn. This weekend, head to Oasis Family Farm for the Sweet Corn Festival to enjoy everything from popcorn and corn dogs to grilled corn muffins and more. There will also be wagon rides, crafts, and a corn on the cob–eating contest.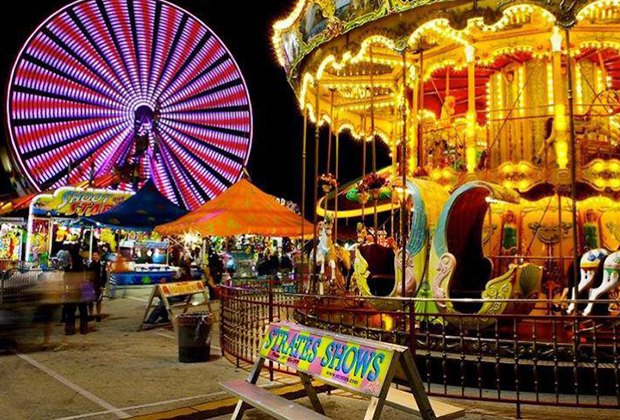 Get your fix of carnival fun at the Orange County Fair in Middletown, NY. Photo courtesy of the festival
Orange County Fair – Middletown, NY
One of the area's most popular fairs returns for its 177th year. The Orange County Fair features everything you would expect at a carnival, plus some additional excitement like stock-car racing and a demolition derby.
Storybook Celebration – Camden
Take the whole family to the Camden Children's Garden for a fairytale of a day. The Storybook Gardens come alive with book-themed crafts and readings of favorite childhood classics. You can also visit the Giant's Garden to plant your own magic bean to take home.
Grease – Blackwood
The Rydell High School Class of 1959 has returned for a performance at Dennis Flyer Theater. Bring the whole family to hear all of your favorite classics, like "Summer Nights," "Greased Lightnin'," and more.
Saturday, July 22
Pirate Adventure – Robbinsville
There's nothing like a pirate adventure to spice up your Saturday. Head to Oasis Family Farm to help Captain Lucky find his hidden treasures, and then check out the FunZone, where you can get an eye-patch and some pirate-y tattoos. Register online.
Short Stories: Story Time – Madison
Visit the delightful Short Stories Bookshop in Madison for a morning storytime geared toward children 2–5 years old. FREE
Caboose Mystery – Morristown
Bring your train-loving little one to the Morris Museum's Bickford Theater to join Steve the Magic Conductor for an afternoon adventure filled with storytelling, magic, music, and fun. Children 6 and under will search for clues and help solve the "Great Train Mystery" and meet Chestnut the Squirrel, too.
Let's Get Growing – Summit
Reeves-Reed Arboretum hosts another installment of its Let's Get Growing program, and this weekend's theme is "Composting for Kids." Kids 10 and under are encouraged to dress to get dirty and have fun. Register online.
Sunday, July 23
Hub City Sounds: Guelaguestza – New Brunswick
New Brunswick's Boyd Park is hosting the Hub City Sounds celebration this weekend. Bring the whole family to enjoy the food, music, cultural dancing, traditions, and heritage of Oaxaca, Mexico. FREE
Somerset County Concert Series – Bridgewater
Boy Band Project is this weekend's featured performer at Duke Island Park in Bridgewater. Bring your lawn chairs and picnic baskets and enjoy the show. FREE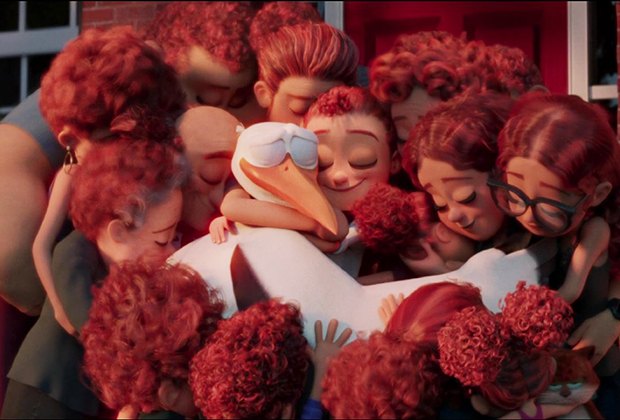 Catch Storks at the beach. Photo courtesy Warner Bros.
Seaside Heights Movies at the Beach – Seaside Heights
The Beach at Carteret in Seaside Heights invites the whole family to enjoy a night on the sand. Be sure to bring a beach chair, towel, and some snacks to enjoy this family night out. This Sunday's movie is Storks, and the show begins at sunset. FREE
Top image: Camden Children's Garden. Photo by feelmyapathy via Instagram