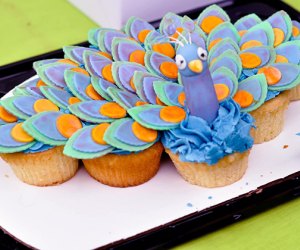 Weekend Fun for NJ Kids: Cupcake Fest, American Girl, Dragon Boats
Springtime weekends are a treat, and there are only a few left before the official start of summer! This weekend, satisfy your sweet-tooth at the Honey and Strawberry Weekend at Oasis Family Farm, or take a day trip to New York for the Gardiner Cupcake Festival. Transportation lovers can check out aircraft at New Jersey's Aviation Hall of Fame's Open Cockpit Weekend or explore vehicles at a Touch-A-Truck event.
The spring festival season continues with Mayfest in Smithville, NJ, the Fairy and Pirate Festival in Budd Lake, NJ, and the Dragon Boat Festival in Sparta, NJ. If your spring plans get washed out, be sure to check out our list of 25 things to do in NJ on a rainy day.
Find even more fun things to do with Jersey kids by heading to our Event Calendar and May GoList.
Last but not least: help us choose our Besties and be entered to win one of two terrific prizes: a luxurious NYC getaway including a suite credit from Suiteness and a custom itinerary designed by Mommy Poppins herself, Anna Fader, or a two-night stay for four at the Great Wolf Lodge in the Pocono Mountains. The last day to vote is May 28, so vote today!
All Weekend
Open Cockpit Weekend – Teterboro
Bring your budding Maverick to the Aviation Hall of Fame for a chance to hop into the cockpit of his choice. Helicopters, Lockheed Bushmaster, Jetliner, Cobra Gunship, and more will be available to stretch your little one's imagination.
Honey and Strawberry Weekend – Robbinsville
Celebrate the start of strawberry season at the Oasis Family Farm, which will host a honey and strawberry–filled weekend. There will be homemade honey ice cream, an observation bee hive, and tons of different honey and strawberry products for sale, including chocolate-dipped berries and pies. This event includes games and activities for children.
Mayfest at Historic Smithville – Smithville
This free family event is a great way to get out and enjoy the spring. With more than 100 craft vendors, an international food court, and kids' activities, a visit to Historic Smithville will be a delight. If shopping isn't your thing, take a paddle boat ride, a spin on the carousel, or a ride on the train. FREE
Saturday
Fairy and Pirate Festival – Budd Lake
Turkey Brook Park invites you and your family to a magical day. There will be face painting, a giant slide, bounce castle, a treasure hunt, food, and more. Come dressed in costume!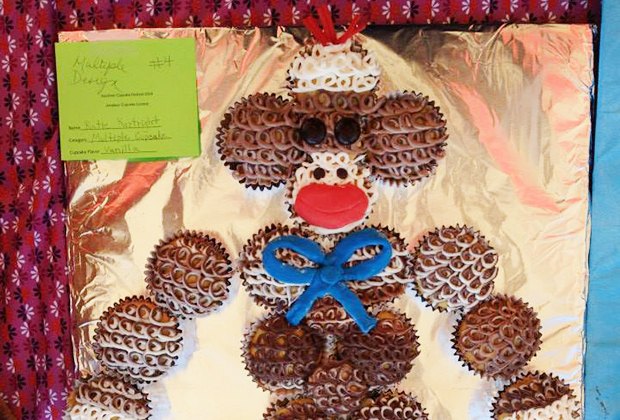 One of the entries at the Cupcake Festival.
Gardiner Cupcake Festival – Gardiner, NY
The Wright Farm hosts this year's cupcake festival, which features more than 20,000 cupcakes from 13 bakeries. This day includes the Gardiner 5K Cupcake Classic run and an amateur cupcake with categories like the most striking cupcake and best-tasting spicy cupcake. The event includes free children's activities, three live bands, other delicious foods, and more.
Eco Fun Fest – Morristown
There will be planet-friendly games, live animals, artwork, and more at this earthy event. Add vendors selling everything from locally grown produce, and home décor, and there will be something for everyone to enjoy.
A Day in the Life of American Girl Samantha Parkington – Union
Bring your American Girl aficionado to the Liberty Hall Museum to live the Victorian life and enjoy hands-on activities and crafts that Samantha Parkington herself would have enjoyed. A tea party rounds out the afternoon. Reservations are required.
Sunday
Touch-A-Truck – Scotch Plains
Emergency, utility, construction, landscaping, delivery, transportation, and public service vehicles will be on hand for kids to explore. Children will be invited to touch, climb, honk horns, get behind the wheel, and have fun with these vehicles. From 1–2 p.m. there will be a "Hold the Horn" hour to accommodate children with sound sensitivities. FREE
Family Woodland Hike – Ringwood
This kid-friendly guided hike is a great way to enjoy the spring. Parents and children will learn about the animals and plants around them while hiking. Weather-permitting.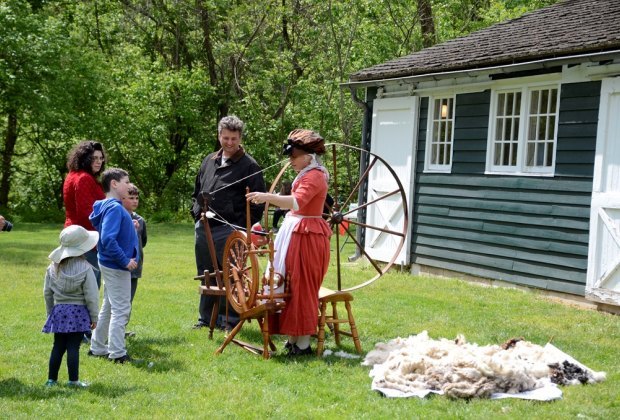 ​Wool spinning at Walnford Day.
Walnford Day – Upper Freehold
Experience life in colonial America through woodworking, blacksmith, weaving, rug hooking and straw braiding. You will also be invited to visit the gristmill in action as well as participate in 18th century games.
3rd Annual Dragon Boat Festival – Sparta
Head to Lake Mohawk Country Club bright and early to enjoy all that the 3rd Annual Dragon Boat Festival has to offer. The traditional ceremonies begin at 8:30 and continue throughout the day. This unique event is one you don't want to miss. FREE
Top photo: One of the entries at the Cupcake Festival. Photo courtesy of the events/venues.