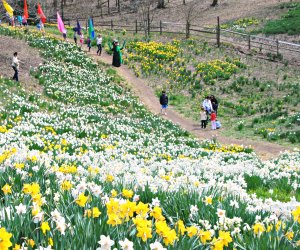 Weekend Fun for NJ Kids: Daffodil Day, Earth Day, Free Zoo
All Weekend
Bergen County Zoo Free Weekends – Paramus
This is one of the last weekends the Bergen County Zoo will be offering free admission. The standard admission prices return in May, so enjoy the freebie while you can!
2017 Essex County Cherry Blossom Festival – Newark
Hurry up and check out the blooming cherry blossoms at Newark's Branch Brook Park—this is the final weekend of the festival. Family Day takes place on Saturday, and the festival wraps up with Bloomfest! on Sunday. FREE
The Lion King Jr. – Pompton Lakes
Join Simba, Rafiki, and the rest of the Pride Rock gang at the Rhino Theater for a jungle adventure. This 60-minute adaptation of the beloved musical is recommended for ages 10 and under.
Saturday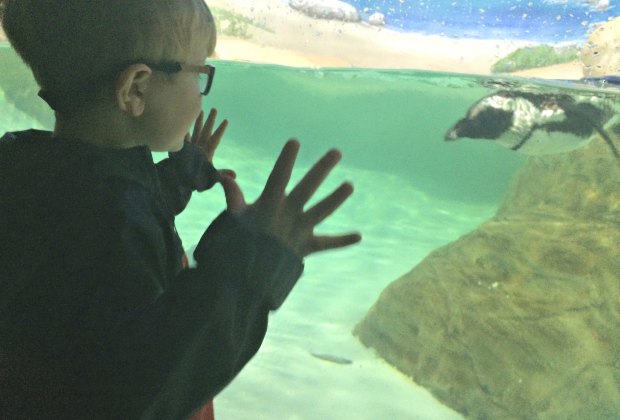 Watching penguins at Jenkinson's Aquarium. Photo by Tom Simpson / CC BY 2.0.
Earth Day at Jenkinson's – Point Pleasant
Jenkinson's Aquarium invites everyone to dress as their favorite superhero and learn how to become a hero for planet Earth. Those who come in full costume will get $1 off admission.
Party for the Planet at Turtle Back Zoo – West Orange
Celebrate Earth Day at the zoo. The day's excitement includes talks and entertainment, crafts courtesy of the Montclair Art Museum Art Truck, and Children's Music Festival performances on the amphitheater stage. All the fun is included with park admission.
Earth Day Celebration – Jersey City
Liberty State Park's Earth Day Celebration kicks off with a 5k run—register early and get a t-shirt. The fun continues with a fair, food, and Kid's Kingdom. FREE
Northern Valley Earth Fair – Closter
Go green at the multi-town Northern Valley Earth Fair, featuring electric vehicles, live music, and food trucks. Entertainment includes Tenafly Nature Center shows, bee demonstrations by MEVO, and Lamont-Doherty Earth Observatory displays. FREE
Sunday
Bergen County Zoo's Party for the Planet – Paramus
Visit with your favorite animals at the Bergen County Zoo's 10th annual Earth Day celebration. Check out exhibitors to learn about eco-friendly products, programs, and services, and stop by the Education Center to learn about ways to connect to your local environment.
Edison Earth Day – Edison
Have a green thumb? Volunteer your time to plant at Edison's 7th annual Earth Day Celebration. Site cleaning, organic debris consolidation, and other projects will be happening all day long. The fun includes a rock wall, bounce tents, a fishing derby, and rain barrel demonstrations.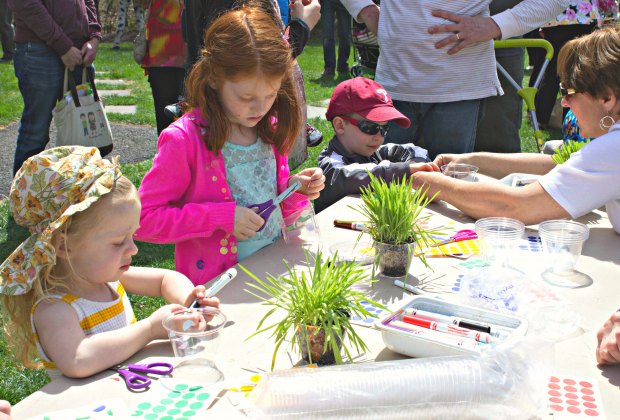 Kids getting crafty at Reeves-Reed Arboretum's Daffodil Day. Photo courtesy the arboretum.
Daffodil Day – Summit
Bring the whole family to celebrate the Earth among thousands of daffodils at Reeves-Reed Arboretum. This family fun day will be filled with live music, games, crafts, an outdoor market, and more.

Spring Festival – Red Bank
​Take a step back in time to colonial America, where you can watch textile demonstrations and learn how to sheer sheep, embroider, and cook on a hearth.
Top image: Catch the spring spirit at the annual Daffodil Day Parade. Photo courtesy Reeves-Reed Arboretum.