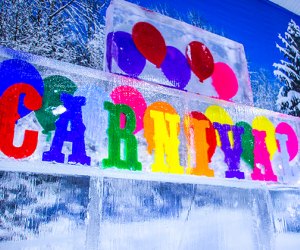 Weekday Fun in NJ: Valentine's Day, Frozen, School Break Camp
Monday, February 13
Northern NJ:
Tree Time for Tykes: Valentines in the Forest – Mendham
The heart hunt is on! Preschoolers are invited to look for red and heart-shaped items on a nature walk at Schiff Natural Lands Trust. A Valentine's Day craft follows. Pre-registration is required.
Central NJ:
Valentine Basket Craft – Lebanon
Kids 7 and older can create a beaded heart basket at Hunterdon County Arboretum. Pre-registration is required.
Tuesday, February 14
Northern NJ:
Beekeeping: The Sweetest Science – Jersey City
Check out the buzz about Liberty Science Center's new, interactive bee exhibit. Visitors can explore beekeeping equipment, honey-making, and the museum's observation hive. Free with museum admission.
Central NJ:
Winter Preschool Nature Classes – Pennington
Have a Heart is the appropriate theme of this week's preschool nature program at Stony Brook-Millstone Watershed Association. The fun includes theme-related activities plus outdoor exploration. Pre-registration is required.
Wednesday, February 15
Jersey Shore:
Read to a Dog – Freehold
Practice reading with a furry friend. Kids 5 and older are invited to share books with a certified therapy dog at Freehold Public Library. FREE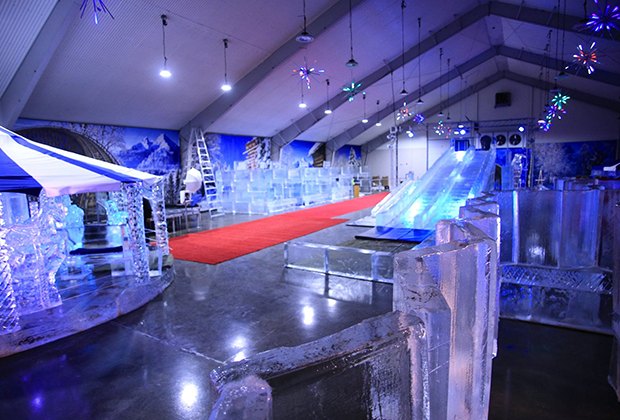 Check out the Frozen In Ice Carnival at Skylands Stadium.
Northern NJ:
Frozen in Ice at Skylands Stadium – Augusta
Bring your Frozen fans to this Skylands Stadium icy spectacular, featuring more than 100 Frozen-inspired ice sculptures. Plus, check out the 50-foot ice slide, games, food, and snowman building competition.
Thursday, February 16
Central NJ:
Owls for Everyone – Flemington
Hoo wants to learn about owls? Echo Hill Park hosts a workshop for all ages that includes a presentation on owls plus an outdoor search for owls in the woods. Pre-registration is required.
Northern NJ:
Uptown Storytime – Hoboken
City life is the focus of this fun and educational storytime at Hoboken Historical Museum. The program, geared toward preschoolers, runs every Wednesday and Thursday. Pre-registration is required. FREE
Friday, February 17
Central NJ:
Winter Break Camp at Fernbrook Farm – Chesterfield
Winter breakers are invited to spend a day off at the farm, with activities that include tracking animals in the snow or mud, going sledding, lunch by the fire pit, and much more. The program is for ages 6–11 and offers early and late care as well.
Northern NJ:
Winter Break Art Workshop – Maplewood
Start the break on a crafty note at Express Yourself Studios, with projects using clay, acrylics, watercolors, and pastels. Fee includes all materials. Bring along a snack.
Top photo: Frozen in Ice Carnival. Photos courtesy of Skylands.