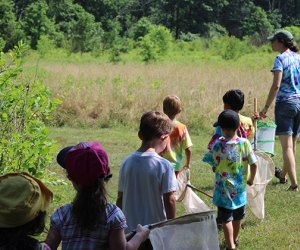 Weekday Fun in NJ: Nature Walks, The Wiggles, Italian Fests
Monday, September 26
Northern NJ
Toddler Trek: Going on a Seed Hunt –​ Chatham
Great Swamp Outdoor Education Center hosts this fall event just for toddlers. After sharing a story, the little ones will set out on a guided trail walk to learn about seeds. Preregistration is required.
Southern NJ
Night Owls –​ Cherry Hill
Wind down after a long day at Cherry Hill Public Library's evening storytime. Preschoolers will enjoy taking part in pre-bedtime songs, crafts, and stories. FREE but pre-registration is required.
Tuesday, September 27
Southern NJ
Kid Fit Classes –​ Cherry Hill
Kids are invited to burn some energy at Garden State Discovery Museum's morning fitness classes. Groups are available for 1-2 year olds, 2-3 year olds, 3-4 year olds and 4-5 year olds. Pre-registration is required, with individual or ongoing class options.
Various NJ
Pottery Barn Kids Weekly Storytime –​ Short Hills, Hackensack, Princeton and Shrewsbury
Stop by Pottery Barn Kids every Tuesday for an entertaining storytime. Your child will receive a free gift after attending five events. FREE
Wednesday, September 28
Northern NJ
Mommy & Me Event at Imagine That –​ Florham Park
Enjoy this fun-filled annual event at Imagine That Children's Museum, featuring kid-friendly entertainment, giveaways, raffles, vendors and half-price admission for playtime. Pre-registration is required.
Jersey Shore
Boyce Avenue- Be Somebody World Tour –​ Freehold
Rock out to the tunes of YouTube sensation Boyce Avenue at iPlay America. The concert is recommended for ages 10 and up, and the show is standing-only. See website for ticket information.
Thursday, September 29
Northern NJ
St Michael's Festival –​ Palisades Park
Bring the family and your appetite to Overpeck Park for this four day extravaganza, complete with rides, games, and food. FREE but some activities require a fee.
Central NJ
Tiny Tots Walks with Miss Allison –​ Pennington
Embark on a nature walk with the tots at Stony Brook-Millstone Watershed Association. A guided stroll, stories, and crafts are all part of the nature-themed fun. Preregistration is required.
Friday, September 30
Jersey Shore
Olde Time Italian Festival –​ Wildwood
Games, crafts, nonstop entertainment and delectable Italian food are all part of the excitement at this Wildwood festival. Plus, cheer, or take part in, a grape stomping and spaghetti eating contest. FREE but some activities require a fee.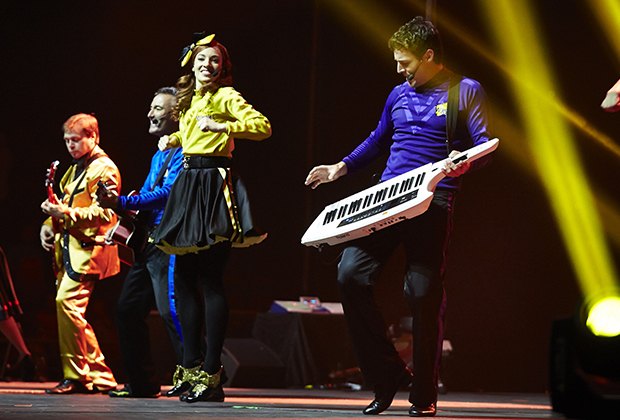 Rock out with The Wiggles. Photo courtesy of the band.
Northern NJ
The Wiggles –​ Rahway
Go riding in your big red car over to Union County Performing Arts Center to see The Wiggles in concert. Kids will love to sing and dance along to their favorite Wiggles hits as they celebrate 25 years as a group.
Top image: Tiny Tots take a hike. Photo courtesy of the Watershed Association.