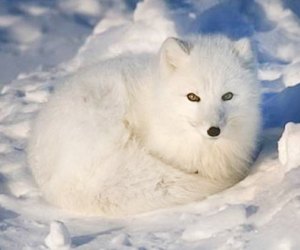 Weekday Fun in NJ: Chocolate Making, Animal Storytime, Pajama Jam
Monday, January 30
Central NJ:
More Fun for Munchkins – Watchung
​Preschoolers will love this busy morning of crafts, puppets, songs, and stories at Watchung Library. Preregistration is required. FREE
Jersey Shore:
School Age Story and Art – Holmdel
Kids in grades K-2 can stop by Holmdel Public Library after school to create a stamp-print lantern in honor of the Chinese New Year. Preregistration is required. FREE
Tuesday, January 31
Northern NJ:
Baby and Me Hike – Chester
Get fresh air and exercise with your baby in tow at Hacklebarney State Park. Pre-registration is required.
Various NJ:
Pottery Barn Kids Storytime – Short Hills, Hackensack, Princeton, Shrewsbury
Perfect for a winter morning, Pottery Barn's weekly storytime will keep little ones entertained with favorite tales—and you can get some shopping in afterward. Attend five sessions and receive a prize. FREE
Wednesday, February 1
Northern NJ:
Winter Tales from Around the World – Summit
Preschoolers are invited to explore exotic cultures and faraway lands at Reeves-Reed Arboretum's story and craft workshop. Preregistration is required.
Central NJ:
Winter Preschool Nature Classes – Pennington
Turtle Time is the theme of this week's nature program at Stony Brook-Millstone Watershed Association. The fun includes outdoor exploration and indoor activities. Preregistration is required.
Thursday, February 2
Northern NJ:
Uptown Storytime – Hoboken
Explore city life with your preschoolers through stories and songs at Hoboken Historical Museum. The program runs every Thursday, and pre-registration is required. FREE
Central NJ:
Pajama Jam – Sayreville
​Throw on the PJs and bring your preschoolers, with their stuffed animals, to a pre-bedtime storytime at Sayreville Public Library. Wind down with stories, songs, and stretches. FREE
Friday, February 3
Northern NJ:
Mommy and Me at Chocolate Works – Montclair
End the week on a sweet note at Chocolate Works. Children and their caregivers are welcome to create chocolate concoctions, play games, and dip goodies in the 6-foot chocolate fountain. Preregistration is required.
Central NJ:
First Friday Storytime – Trenton
Preschoolers will learn about nature and history at Tulpehaking Nature Center's monthly outdoor workshop. Stories, crafts, and other activities round out the fun. FREE
Top photo: Kids can explore Winter Tales from Around the World, including stories about this cute Arctic fox and more wildlife, at Reeves-Reed Arboretum's story and craft workshop. Photo courtesy of Reeves-Reed Arboretum.