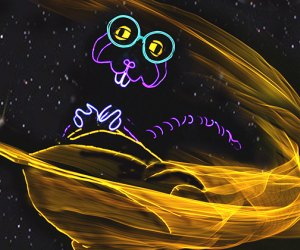 Weekday Fun for NJ Kids: Family Day, Arts & Crafts, Chocolate Works
Monday, February 20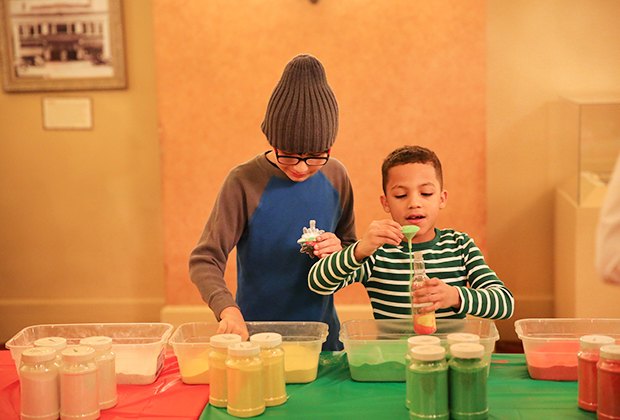 Sand Art is one of the many activities at State Theatre's family day. Photo by Elaine Li/courtesy of the theatre.
Central NJ:
Family Day at State Theatre New Jersey – New Brunswick
Spend Presidents Day enjoying performances, workshops, games, and much more at State Theatre's day of fun. Activities, which include characters, balloon animals, and photo booths, take place at the theater and surrounding venues. Admission and many events are FREE.
Northern NJ:
Presidents Day at Morris Museum – Morristown
Morris Museum hosts a fun and educational day of patriotic-themed workshops and exhibits. Don't miss the American Pride Laser Spectacular musical laser presentation, plus the museum's ongoing Lego exhibit, Engineering Brick Art, and the Mega Model Trains display.
Tuesday, February 21
Central NJ:
Read & Explore: Fur, Feathers, Fluff – Princeton
Terhune Orchards invites preschoolers to learn how animals keep themselves warm in the winter. Stories, hands-on exploration, and crafts are all part of the experience. Pre-registration is required.
Northern NJ:
Stars and Stripes Pottery Wheel Workshop – Cranford
Fire Me Up! Studio hosts an artsy mini-camp for ages 8 and up in which kids will create a work of art on the pottery wheel. Materials and pizza are included in the fee.
Wednesday, February 22
Central NJ:
Tree of Life Pendant Craft Workshop – Lebanon
Tweens and teens can design tree of life pendants using wire, ring, and beads at Hunterdon County Arboretum. Pre-registration is required.
Northern NJ:
Winter Break Art Workshop – Maplewood
Young artists are invited to spend the morning at Express Yourself Studios, where they can create masterpieces with acrylics, watercolors, pastels, and clay. Materials are included in the fee, and pre-registration is required.
Thursday, February 23
Northern NJ:
Mommy & Me Painting – Hoboken
Moms and little ones can get crafty together while painting abstract elephants on pottery at The Crop Shop. Pre-registration is required.
Southern NJ:
Story Playgroup – Cherry Hill
Drop by Philly Art Center with your tots every Thursday for a fun morning of stories, sensory stations, and manipulative play.
Friday, February 24
Jersey Shore:
Fun for Future Oceanographers – Chesterfield
Oceanographers-in-the-making are welcome to Seven Presidents Park for hands-on lessons about the ocean. Recommended for ages 4–6, and pre-registration is required.
Northern NJ:
Mommy & Me at Chocolate Works – Montclair
Spend a sweet Friday making delicious chocolate creations, playing games, and sampling the 6-foot chocolate fountain at Chocolate Works. Pre-registration is required.
Top photo: Catch Moon Mouse at Family Day at the State Theatre. Photo courtesy of the theater.