Weekday Fun: Dinosaurs After Dark, Shopkins Live, Oktoberfest
Monday, September 25

Visit Thomas & Friends at Liberty Science Center.

Northern NJ:
Thomas & Friends: Explore the Rails Exhibit – Jersey City
All aboard the new Thomas & Friends hands-on exhibit at Liberty Science Center! Little adventurers can climb into Thomas' cab, explore an oversized train table, build tracks, and more. The exhibit will run through May 2018.
Central NJ:
Messy Monday – Long Hill
Bring the little ones to Long Hill Library for a creative morning of stories and crafts. Pre-registration is required. FREE
Tuesday, September 26
Central NJ:
Read & Pick at Terhune Orchards – Princeton
This week's interactive children's event focuses on tractors. Participants will hear tractor-related stories, make crafts, and take part in a farm activity. Pre-registration is required.
Northern NJ:
After School @ the Museum – Madison
In this great hands-on afternoon activity, elementary students are invited to learn all about the work of historic tinsmiths, carpenters, printers, and candle makers at The Museum of Early Trades & Crafts. The workshop runs eight weeks, and students will present their projects during the final session. Pre-registration is required.
Wednesday, September 27
Central NJ:
Storytime & Craft at Barnes & Noble – Various locations
Bring your little one to your local B&N for a story followed by a related activity or craft. Check your local store for details. FREE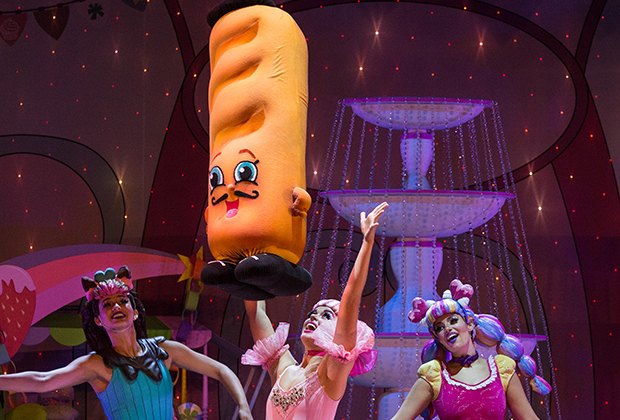 The Shoppies sing and dance their hearts out in Shopkins Live. Photo by Cylla von Tiedemann.
Jersey Shore:
Shopkins Live – Red Bank
If your house is overrun with Shopkins, like mine, bring your young fans to see them live onstage at Count Basie Theatre. Watch the Shoppies come to life with pop songs, dance moves, and fun fashions. Read our review of the show to find out what we thought.
Thursday, September 28
Northern NJ:
Penny's Storytime – Hoboken
Preschoolers will learn all about city life through stories and songs at Hoboken Historical Museum. Pre-registration is required. FREE
Central NJ:
Creative Stories on Thursdays – Gillette
Stories and crafts make for a fun morning at Long Hill Library. FREE
Friday, September 29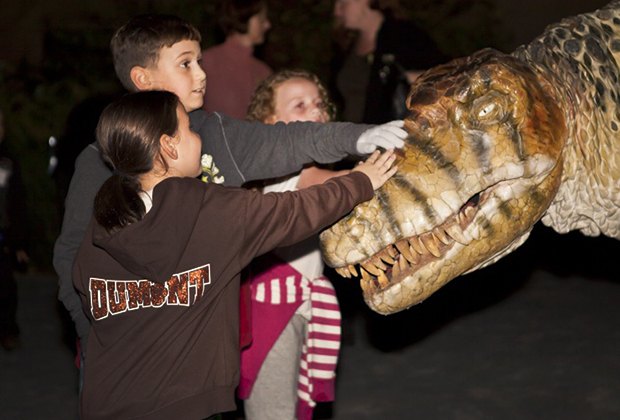 Take a nighttime trip to see the prehistoric residents of Field Station Dinosaurs.
Northern NJ:
Dinosaurs After Dark – Leonia
​Get a jump start on Halloween, prehistoric-style, at Field Station Dinosaurs. Explore the park after dark with a guided tour by lantern light. The tours take place Friday and Saturday nights through October.
Jersey Shore:
Morey's Piers Oktoberfest 2017 – Wildwood
Germany comes to the Wildwood boardwalk with German food, a biergarten at rootbier garten, live entertainment, and a kids' zone. The festivities run Friday through Sunday.
Top photo: Dinosaurs After Dark at Field Station Dinosaurs. Photos courtesy of the productions/venues.