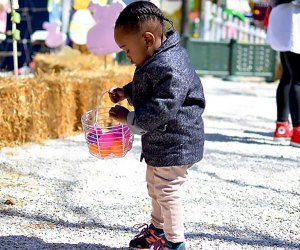 Best Spring 2019 Events for New Jersey Toddlers and Preschoolers
Good news for toddler and preschool mamas who are over being cooped up indoors. Spring is just around the corner! You'll find plenty to look forward to when you comb through these upcoming events for the under-6 crowd.
We've rounded up the best things to do with tots from mid-March through the end of May, and they're sure to put some spring in your steps. From amusement park openings to Easter activities to family-friendly performances, there's something for everyone in your family to enjoy. Read on for our top spring event picks for NJ kids under 6. And be sure to sneak a peek at our Spring Fun Guide for even more great events.