< Event Calendar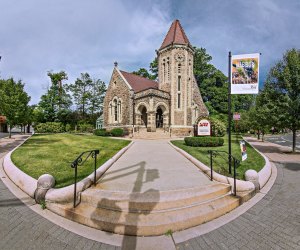 After School @ the Museum
Tue Sep 26, 2017
4:15pm to 5:15pm
$96/student for the 8 week session; $80 for METC members. 10% sibling discount!
The Museum of Early Trades & Crafts (METC) invites students in 1st through 5th grades to a new program on Tuesdays in Fall 2017, After School @ the Museum. This hands-on experience will engage students to learn, create, and explore the worlds of historic tinsmiths, carpenters, printers, and candle makers.
Guided by METC's professional museum educators, students will learn tool safety, get hands-on experience with historic tools, and then design and create projects that will be presented to friends and family at the final session.
Pre-registration for After School @ the Museum is required, and parents can register online at metc.org or by contacting educators at 973-377-2982 ext. 12 or education@metc.org.

Museum of Early Trades and Crafts
9 Main Street
Madison, NJ 07940
** Event dates/times are subject to change. Please click through to the event website to verify.