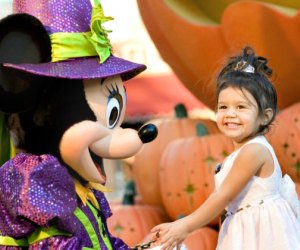 Weekday Picks: Mickey's Halloween Party, Spiders, Lobsters, & a Pumpkin Train
We don't scare easily, until we look up from our busy lives and realize Halloween is just around the corner! All the signs are there, including a few annual events that kick off this week—like Mickey's Halloween Party at Disneyland. Disney's special event evenings, when kids can trick-or-treat throughout the park, continue through Halloween, but tickets are very limited (so the park does not get overcrowded). Our insider tip: Hit up the treat stations early in the evening, then rent a locker to stow goodies, so you aren't hauling them around the park and onto attractions. We learned this lesson while climbing Tarzan's Treehouse with a treasure trove of treats in our backpacks!
Irvine Park Railroad Pumpkin Patch is also up and running for the season. The annual Halloween event features plenty of family-friendly fun, including the Pumpkin Train, haunted house, a hay ride and hay maze, panning for gold, and carnival games. The creepy crawlies are back downtown, too, with the return of the the Natural History Museum's Spider Pavilion. Visitors walk among orb weavers and their intricate webs, which might freak out some folks out, but rest assured the spiders aren't dangerous and prefer to keep to themselves. To know what to expect, read our review.
All that, plus Tuesday is Talk Like a Pirate Day—and Santa Monica Aquarium knows how to celebrate, putting parrots on landlubbers shoulders as they learn how to make rope and get those little ships in little bottles.
Besides these activities, there are plenty more ideas to be found on the Mommy Poppins Event Calendar; and be sure to check out our picks for the month in the September GoList.
Monday, September 18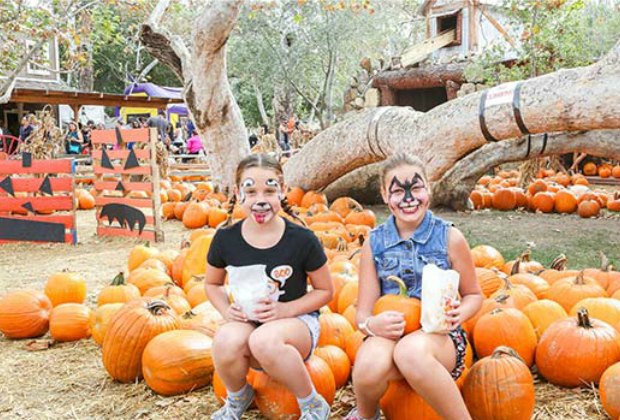 Halloween fun has already begun in Irvine. Photo courtesy of Irvine Park Railroad
Irvine Park Railroad Pumpkin Patch – Orange
The Halloween-themed event at Irvine Regional Park features a Pumpkin Train, haunted house, and more. The popular event gets particularly crowded on weekends, so why not plan on doing thus outing on a weekday?
Spider Pavilion – Exposition Park
Right on schedule, the spiders return to the Natural History Museum. Families are invited to come see the fascinatingly talented creatures in a natural habitat.
Tuesday, September 19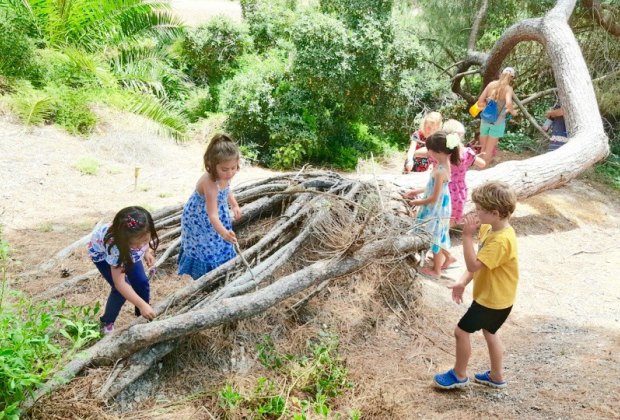 Exploring is always better for free. Photo courtesy of South Coast Botanic Garden
Free Day at South Coast Botanic Garden – Palos Verdes
See what September looks like in the garden, as the South Coast Botanic Garden opens for its free day.
September at One Colorado – Pasadena
One Colorado, which hosts fun events for kids throughout September, features a free Bob Baker Marionette show each Tuesday this month.
Wednesday, September 20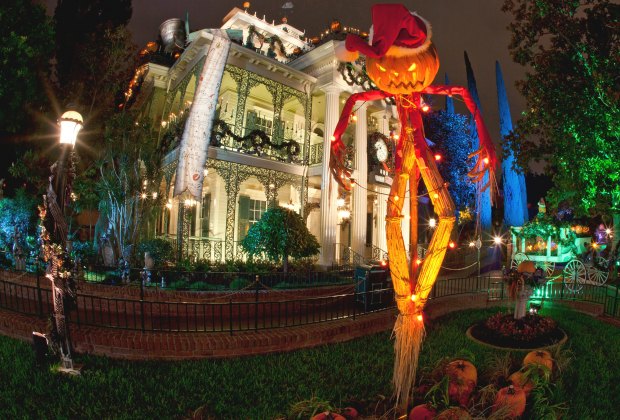 It's Halloween time at Disneyland! Photo courtesy of Disney
Mickey's Halloween Party – Anaheim
Disneyland provides a wholesome alternative to spookier holiday activities. Kids can don costumes and collect treats at several stations throughout the park.
Sand Crab Survey – Santa Monica
With the summer crowds dwindling, it's a good moment to head down to the beach and dig in. Santa Monica Pier Aquarium enlists kids to help collect sand crabs and learn more about the creatures.
Thursday, September 21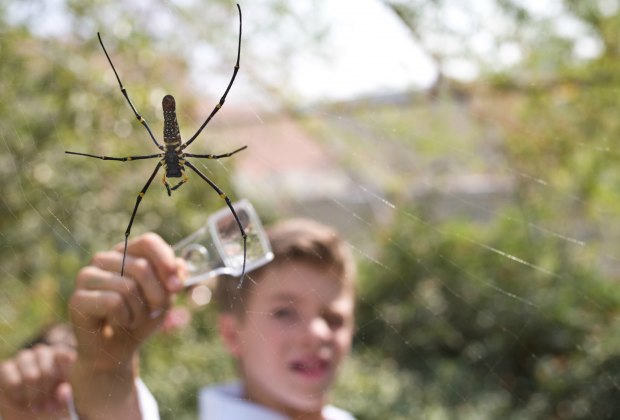 The spiders are open for business every day this week. Photo courtesy of the Natural History Museum of Los Angeles County
Free Evening at MOCA – Downtown Los Angeles
MOCA's Grand Avenue and Geffen Contemporary locations both offer free admission on Thursday evenings.
Legos and Games at the Santa Monica Main Library – Santa Monica
The title says it all, and it's a great opportunity for little ones who can't get enough of snapping bricks together.
Friday, September 22
Redondo Beach Lobster Festival – Redondo Beach
Redondo Beach celebrates tasty crustaceans with entertainment, paddleboard lessons, a kiddie area, and, of course, lobster meals.
Movie Under the Guns – San Pedro
Families are invited to bring chairs and blankets and enjoy a screening of Power Rangers on the historic Battleship Iowa's fantail.
Top photo courtesy of Disney