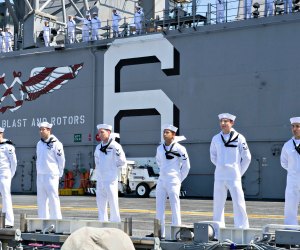 Weekday Picks: LA Fleet Week, Labor Day, Tall Ships, and Singing in the Rain
If your kids are fascinated by big battleships and vessels that sail the seven seas, they'll love this holiday week, which has a nautical bent from beginning to end. It starts with LA Fleet Week 2017 at the LA Waterfront in San Pedro. This popular free event gives visitors the opportunity to tour US military ships recently deployed on overseas assignments. Labor Day highlights include Concerts Under the Guns, with a performance by the Babys, and Conquer the Bridge, a race across Vincent Thomas Bridge (welcoming both walkers and runners), followed by a victory breakfast in the parking lot by the Battleship Iowa. The week closes with the Ocean Institute's Tall Ships Festival parade of ships sailing into Dana Point harbor at sunset Friday. Families can tour real, working tall ships and enjoy historical reenactments with cannon battles, pirate adventures, and even mermaid encounters.
Other highlights of the week include Singing in the Rain accompanied by live orchestra, Bob Baker Marionettes, and a Festival of Children. Check out all of our picks for the week below. Be sure to check out our Event Calendar and the new September GoList for more activities.
Monday, September 4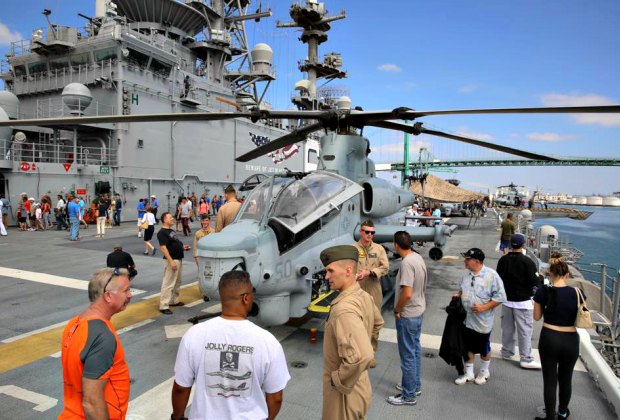 Enjoy ship and aircraft tours aboard USS America. Photo courtesy of Los Angeles Fleet Week
LA Fleet Week 2017 – San Pedro
LA Fleet Week features active military ships, which are free and open to the public for tours and demonstrations. Note: Visitors may tour only one ship per day and ship selection is random. Live entertainment, military demonstrations, and flyovers add to the week's festivities.
Labor Day Concert – Palos Verdes
South Coast Botanic Garden plays host to an outdoor concert on its Upper Meadow featuring the Palos Verdes Symphonic Band. Families are invited to bring blankets and pack a picnic. This year's concert is themed "Across the Pond: Music from the British Isles."
Tuesday, September 5
Free Day at the Natural History Museum – Exposition Park
The Natural History Museum of Los Angeles County offers free admission on 13 Tuesdays a year, including this one. Check out other free museum days in LA and OC.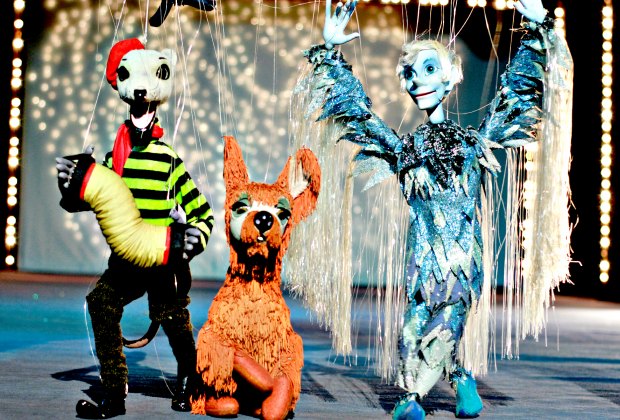 Bob Baker​'s marionettes have entertained LA kids for more than 70 years. Photo courtesy of Bob Baker Marionette Theater
September at One Colorado – Pasadena
One Colorado plays host to fun events for kids this month, with the legendary Bob Baker Marionette Theater performing a different show each Tuesday, and shows ranging from magic to music each Thursday.
Wednesday, September 6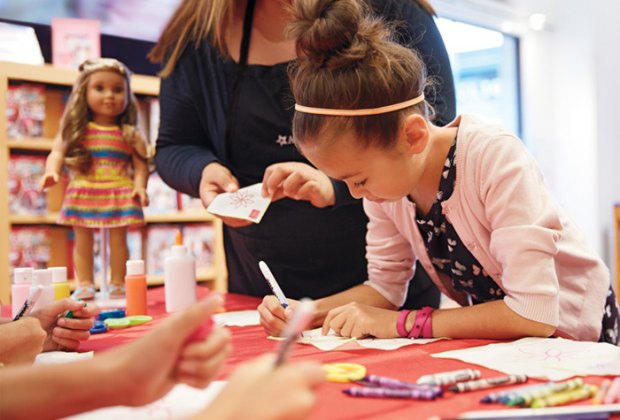 Let's get crafty! Photo courtesy of American Girl
Let's Get Crafty – Los Angeles
The American Girl store at the Grove hosts a free craft event for girls ages eight and up.
SAMO's Kids Club – Santa Monica
Santa Monica Place offers SAMO's Kids Club events on the first Wednesday of the month, by the giant whale on the Dining Deck.
Thursday, September 7
Singin' in the Rain – Film With Orchestra – Hollywood
Ah, Gene Kelly, Donald O'Connor, and Debbie Reynolds dance the whole night through in the classic Singin' in the Rain screening at the Hollywood Bowl, with the Los Angeles Philharmonic playing all the unforgettable music.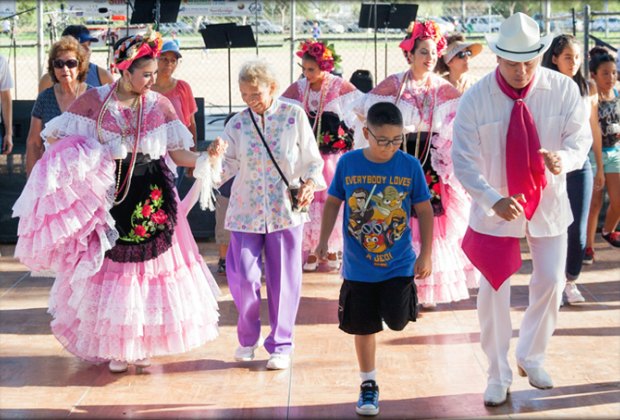 Mexican folk dancing lessons at JAM Session - Newhall. Photo courtesy of the event
JAM Sessions – Newhall
Mexican Folk Dance is the theme of this month's Jam Session. Families are invited to share the stage with the artists to dance, play a new instrument, and experience something unexpected. All ages and skill levels are welcome.
Friday, September 8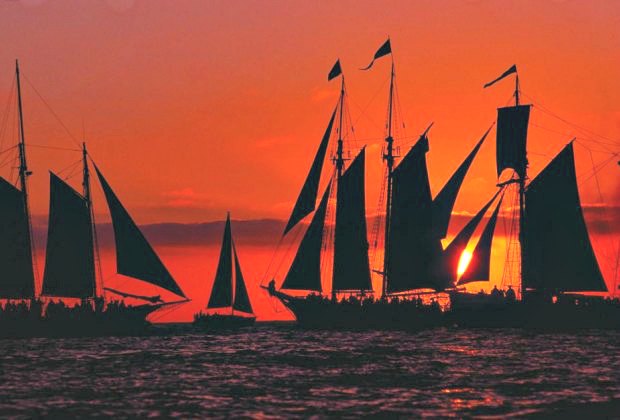 Tall Ships Festival at sunset: photo courtesy of the Ocean Institute/Cliff Wassmann
Tall Ships Festival – Dana Point
The Ocean Institute in Dana Point hosts the Tall Ships Festival for the 33rd year. Tours, historical reenactments, concerts, and other family-friendly events are planned. Families can join Friday's Sunset Sail on one of the participating boats by purchasing tickets in advance, or just watch the spectacle from the breakwater behind the Ocean Institute.
Festival of Children – Costa Mesa
Every Friday in September, moms and kids can enjoy Coffee, Tea, Mommy & Me educational talks and activities at South Coast Plaza, as part of the Festival of Children. More than 100 events are planned for the festival throughout the month.
Top photo by U.S Navy Mass Communication Specialist 3rd Class Kyle Hafer