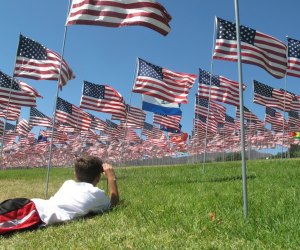 Weekday Picks: Grandparents Week, Art Party at Grand Park, and 9/11 Memorials
This is not just any week, folks; it's Grandparents Week! Noah's Ark gives the whole family a chance to celebrate National Grandparents Day all week long at Skirball Cultural Center, with up to two grandparents (or great-aunts or great-uncles) getting in free when purchasing child ticket. The older set can watch or join in as kids enjoy the floor-to-ceiling wooden ark filled with animals two by two.
Grand Park in Downtown LA hosts a free daylong party for families to launch the art installation Pacific Standard Time: LA/LA. Led by the Getty, the event is a series of thematically linked exhibitions by art institutions throughout Southern California, exploring Latin American in relation to the LA area. Families can learn more about the exhibits through a pop-up installation and social space, an immersive workshop, and live entertainment.
And since the week begins with September 11, we're highlighting two kid-friendly events to mark the day. In particular, Pepperdine's annual 9/11 Flag Memorial, with thousands of flags flapping in the sea breeze, is always worth a drive up PCH.
For more activities, visit the Mommy Poppins Event Calendar and our September GoList. Read on for some of what's going on this week.
Monday, September 11
Commemorate 9/11 at the Nixon Presidential Library – Yorba Linda
Families are invited to a commemoration honoring those who lost their lives on September 11, 2001. Patriotic musical performances are planned, as well as remarks by a 9/11 first responder and retired NYPD sergeant. Ground Zero artifacts and special equipment from Orange County Fire and Sheriff departments are on display.
9/11 Flag Memorial – Malibu
Each year Pepperdine University fills its hillside on Pacific Coast Highway with 2,977 flags to commemorate the victims of the 9/11 terrorist attack. A ceremony takes place at noon on Monday. The simple but powerful display can be a great starting point for a discussion with kids about the attack and world events.
Tuesday, September 12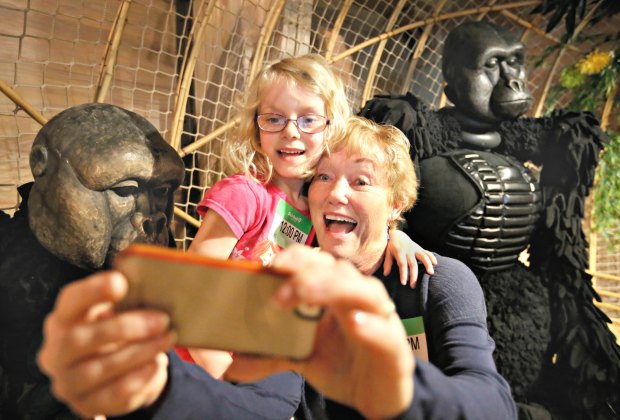 Grandparents know how to take selfies, too. Photo by Steve Cohn courtesy of Skirball Cultural Center
Grandparents Week at Noah's Ark – West Los Angeles
The Skirball Cultural Center celebrates National Grandparents Day (September 10) with a voyage aboard Noah's Ark. Grandparents (or great-aunts and great-uncles) get in for free when they buy their grandkid a Noah's Ark ticket. The event continues daily through Friday.
September Swan Song Puppet Show – Santa Monica
After many years entertaining families at Ocean Park Branch Library, Mr. Jesse and his puppet pals say goodbye to their fans with music and stories. Tickets are free and must be picked up on the day.
Wednesday, September 13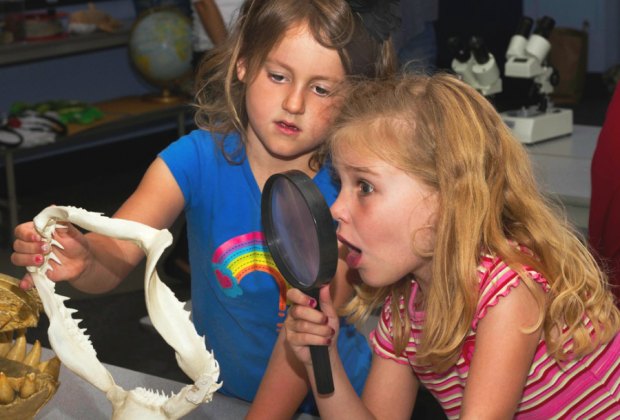 Say ahhh! Photo courtesy of Aquarium of the Pacific
Aquarium of the Pacific Homeschool Days – Long Beach
The Aquarium of the Pacific invites homeschool networks, students, parents, and teachers to Homeschool Days on Wednesday and Thursday, September 13-14. The aquarium is open to the general public, but no classroom-based school trips are booked during these days.
CHALK Preschool in Pasadena Fall Open House Event – Newport Beach and Pasadena
Parents and their preschoolers are welcome to visit the new CHALK Preschool in Newport Beach to meet the staff and teachers. Children can explore the school's gym equipment as parents learn about opportunities. A similar event is being held the same night at the CHALK Preschool in Pasadena.
Thursday, September 14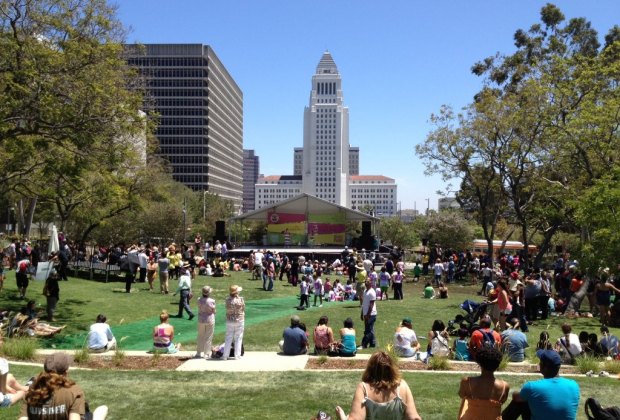 Party at Grand Park! Photo courtesy of Los Angeles Department of Cultural Affairs
PST: LA/LA Launch Party – DTLA
Families are invited to celebrate the launch of Pacific Standard Time: LA/LA, an art installation honoring Latin American art in LA, with a free daylong party at Grand Park. The event features live music and dance performances, activities, giveaways, photo opportunities, and food trucks.
LA County Fair – Pomona
Pigs, prizes, pony rides, and plenty of carnival thrills await in Pomona; mid-week is a great time to avoid the crowds at the county fair.
Friday, September 15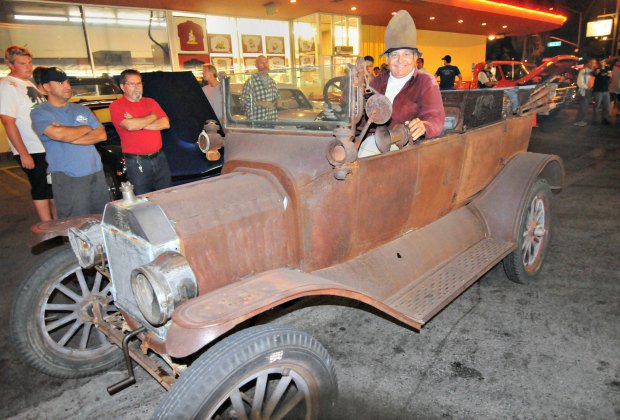 See some cool cars on display at Classic Car Night. Photo by John Robin/CC BY 2.0
Classic Car Night – Burbank
At the oldest Bob's Big Boy in the country, classic cars gather in the parking lot on Friday nights to honor the restaurant's roots. Try impressing the kids with your knowledge of the little band known as the Beatles while checking out the booth where the Fab Four dined in 1965 before playing the Hollywood Bowl.
Beauty and the Beast (1991) at AMC Theatres – various locations
For a limited time, beloved Disney princesses are back at AMC Theatres as part of a special "Dream Big, Princess" fall movie series, beginning with the original 1991 fully animated Beauty and the Beast. Check out our story about the Princess series.