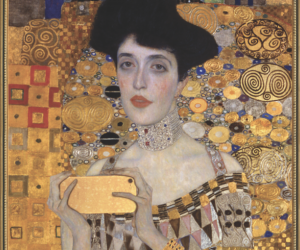 The Museum of Selfies Pops Up in Glendale This Winter
Wondering what could possibly connect cavemen, Vincent Van Gogh, the Grand Duchess Anastasia Nikokaevna, and Kim Kardashian? No idea? Selfies may not come to mind for most (or almost any) people, but a new museum is suggesting otherwise. The Museum of Selfies is making the case that all of those 2.4 million daily duck-pout pictures gunking up social media (many snapped at selfie-producing watering holes like The Museum of Ice Cream and Happy Place) are just the latest twist on a trend that's been hot, hot, hot for the last 40,000 years.
Opening January 2018 as a pop-up in Glendale this winter, the Museum of Selfies will let guests explore the selfie concept through the lens of history, art, science, and culture, which isn't likely to interest camera-happy tweens and teens half as much as the true draw—the chance to take cool selfies in some interactive exhibits. These Insta-riffic exhibits include a "high up selfie" that mimics the top of a skyscraper, a two-sided "bathroom selfie" room that is perfect for trick photography, a super-sized "food selfie" exhibit, and a "narcissist" exhibit that offers a cautionary tale about the many selfie-related deaths and accidents that have happened in recent years.
While the opening date hasn't been announced, the museum is planning to unveil a mysterious proposed Guinness Book of World Records item that will be on display as long as the pop-up is open. Best of all? Selfie sticks are not only allowed but encouraged.
The Museum of Selfies is to be located at 211 N. Brand Boulevard in Glendale and will be opening in January 2018. Ticket prices are $25, and kids under three are free. For more information or to find out when tickets go on sale, visit the website.