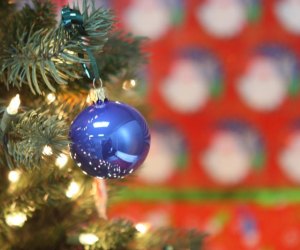 Tree Lighting Celebrations To Kick off the Holidays around LA & OC
Carols, cocoa, and the Claus family deck the Southland halls in the coming weeks from the Westside to the Valleys and back down to Orange County. As the holidays get rolling, there are plenty of opportunities to snap photos with Santa, take in a boat parade, and marvel at some Angelenos' lawn decorations, but the best way to kick it all off is with a good old-fashioned tree lighting ceremony. Communities all over Los Angeles and Orange County have their own traditions—not to mention unspoken competitions for whose tree is the largest and whose lights up the earliest. It's all in good cheer, so pick whichever of the locations below is nearest to you, and go rock around a Christmas tree, SoCal style!
We'll keep adding more below as communities make their plans. Check our events calendar and sign up for our weekly newsletter to keep up with the latest info.
November 5, 2016:
The Citadel
November 13, 2016:
The Grove
Baldwin Hills
November 16, 2016:
Manhattan Beach
November 17, 2016:
Glendale
November 18-19, 2016:
Newport Beach
Long Beach
El Segundo
Westlake Village
November 20, 2016
Beverly Hills
Huntington Beach
November 27, 2016:
La Habra
November 28, 2016
LA County - Downtown
Legoland
November 30, 2016:
Downtown LA
December 1, 2016:
Santa Monica
Culver City
Monrovia
San Pedro
December 3, 2016:
Anaheim
Burbank
Dana Point
December 4, 2016:
Hermosa Beach
Pasadena
December 8, 2016:
Sherman Oaks
December 10, 2016
Altadena
The following annual community events are still awaiting 2016 confirmation; we'll update as soon as info is available:
Farmers Market



Photo by Michael Dorausch via flickr
Originally published November 12, 2013