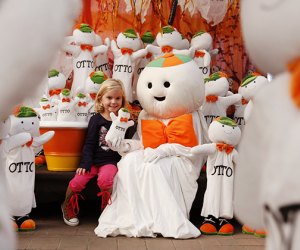 Weekend Fun: Kites, Dragon Boats, Pirate Festival
The Long Island Children's Museum reopens after its annual two-week fixup with the traveling exhibit Heart & Seoul: Growing Up in Korea. You can also spend Saturday Mary Poppins-style at the Kite Festival in West Sayville, or watch colorful Port Jefferson Harbor come alive at the annual Dragon Boat Race Festival.
Celebrate the season with the ​Fall Festival at Hicks Nurseries, at the Long Island Garlic Festival, or perhaps a local vineyard. Apple picking is also in full swing. Check out these parks for an easy family hike, or head over to our Fall Fun Guide for more seasonal options.
Our Event Calendar is loaded with fun, daily happenings for Long Island kids. And our September GoList offers up fun, family events for the entire month.
Don't forget to check out our local DEALS page, where you can score discounts on camps, classes, birthday party packages, and more for LI kids. Check back often as we're constantly adding more.
Don't see a great event here? Add it to our calendar yourself.
All Weekend
Long Island Fair - Old Bethpage
Held on the re-created historic Mineola Fairgrounds, the fair combines the best of old time county fairs with prize winning competitions. Visitors will be treated to ra high dive show, lumberjack demonstrations, juggling and magic shows, a trampoline show and more.
​Fall Festival at Hicks Nurseries — Westbury
Family fun returns to Hicks Nurseries with hayrides, roasted corn, live animals, pumpkins, and more. View the all-animated, walk-through story titled Otto's Halloween. Through Oct. 29. FREE
Heart & Seoul: Growing Up in Korea — Garden City
LICM visitors can investigate life in South Korea through the eyes of children's daily routines, interests, and traditions in the traveling exhibit Heart & Seoul: Growing Up in Korea.
Long Island Garlic Festival — Riverhead
This is the Island's only festival dedicated to the savory, but pungent herb. At Garden of Eve Organic Farm, you can sample all things garlic and watch young cooks throw down at the Junior Garlic Iron Chef competition. Sprawling fields, barn animals, play gyms, and more also be can found on this fun destination.
Bellmore Family Street Festival — Bellmore
Stroll along village streets that are closed to traffic and enjoy festival food, craft vendors, a kids expo, games, carnival rides, music and more. FREE
Weave a Dream Catcher — Port Jefferson
Using materials provided by nature, kids create a "dream catcher" at the Maritime Explorium.
Beauty & The Beast Jr. — Smithtown
Disney's Beauty and the Beast Jr., a story of transformation and tolerance, hits the Smithtown Center for the Performing Arts through Oct. 9.
Saturday, September 16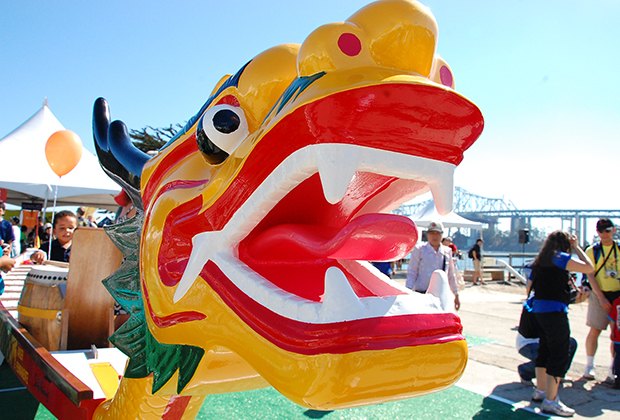 -
Cheer on the dragon boats at Port Jefferson's racing festival.
Dragon Boat Race Festival — Port Jefferson
Cheer on 33 dragon boat racing teams from up close. This festival also features Asian performing arts, cultural and educational vendors, and lots of yummy food. FREE
Kite Festival — West Sayville
Bring your own kite or purchase one from the Long Island Maritime Museum. Fill the skies with color as you enjoy a picnic lunch on the grounds.
Heritage Country Fair — Smithtown
Step back in time in Smithtown. The Atlantic Baseball Club plays old time ball and the cowboy-mounted Island Long Riders mosey on through the grounds. Kids games and crafts, a petting zoo, historical re-enactments, traditional dancing and music, and a historic flyover are also on tap.
KidStock — Port Washington
Have a groovy time at this open-air family festival held at North Hempstead Beach Park, featuring musical entertainment that kids and parents can enjoy together.
Jungle Bungle Animals Music — Seaford
Young children and families cut a rug to original children's music about kindness to animals and nature. Kids interact with animals, play wooden instruments, and march in a musical parade at Tackapausha Museum and Preserve.
See all Saturday events.
Sunday, September 17
Pirate Fest — Cold Spring Harbor
Ahoy mateys! Join The Whaling Museum and Education Center for a swashbuckling celebration of pirate fun. Enjoy games and nautical crafts.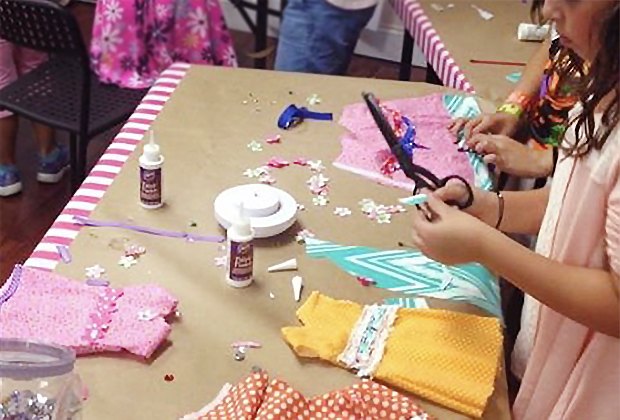 Your American girl will love dressing up her American Girl.
American Girl Doll Dress Making Workshop — Merrick
Kids will have "sew" much fun at this fashion workshop, where they can make their doll's latest trendy outfit.
Story Time & Craft — Port Washington
The Dolphin Bookshop hosts author O.J. Zbarsky for a lively reading of the book Do You Know Where the Freckle Goes? Kids enjoy a craft afterwards. FREE
Heckscher Family Hour — Huntington
Experience the Heckscher Museum of Art's Ebb and Flow exhibit through up-close viewing, lively conversation, and hands-on gallery projects.
See all Sunday events.
Top photo: "Otto the Ghost" headlines the Fall Festival at Hicks. Photos courtesy of the events