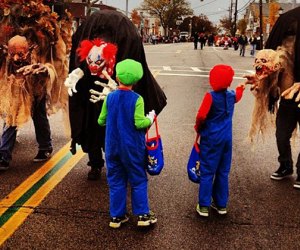 Weekday Picks for Kids: Halloween Event Alert - October 31 -November 4
After all of the hype, what is arguably the best day of the year for children of all ages is upon us: Halloween. The creeps hit a crescendo this Monday with a bevy of holiday events. Stony Brook and Center Moriches usher in festivals while Smith Haven Mall and Tanger Outlet serve up safe trick-or-treating.
If you are about to embark on a trick-or-treating journey, see if your destination made our list of the best neighborhoods to snag goodies and take in seasonal goodness.
Monday, October 31 - Halloween Festival - Stony Brook
Tale a photo with Walkie Bear from WALK-FM and march along with Monster Merlin during the costume parade. The Spotlight Dance Academy treats revelers to a free show, and the Scarecrow Competition is sure to please.
See all Monday events.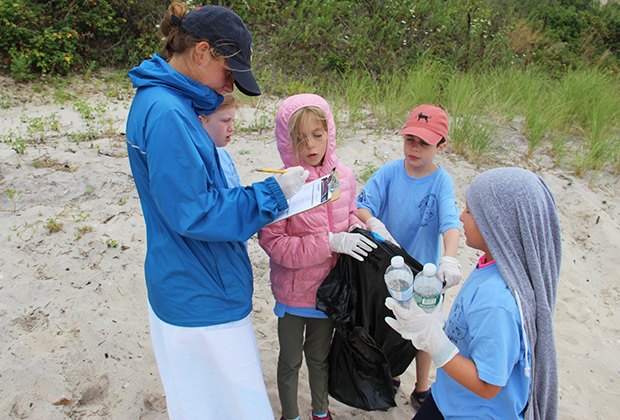 The Riverhead Foundation and its volunteers have collected about 3,500 lbs of garbage this year. Photo courtesy of the foundation.
Tuesday, November 1 - Beach Clean Up - Pick it Up! 2016 - Various locations
The beach in November? You betchya! Parents and children come together to help remove marine debris that could potentially harm sea turtles and other wildlife. Participating beaches include Cedar Beach, Mt. Sinai; Crab Meadow Beach, Huntington; Fire Island National Seashore (Smith Point Park); Ponquogue Beach, Hampton Bays and Roanoke Beach, Riverhead.
See all Tuesday events.
Wednesday, November 2 - Be The Best Parent You Can Be - Rockville Centre
Questioning yourself as a parent? You are not alone! Learn how to listen and communicate better with your child/children -- and how to make sure you are nurturing yourself, too.
See all Wednesday events.
Thursday, November 3 - Toddler Time at Book Revue - Huntington
One visit and you'll quickly uncover why world-renowned authors often have the Book Revue on their radar. This week, guitarist Jeff Sorg leads children through a series of songs and dance.
See all Thursday events.
Friday, November 4 - Cosplay 101 - Brentwood
If you have no clue what "cosplay" is, fret not, you are not alone. This workshop will teach teens tips and tricks for conventions, costumes, props and more!
See all Friday events.
Wishing you and your family a fun and safe Halloween week.
Top image: March of the Goblins in Center Moriches. Photo by evigs123 via Flickr.