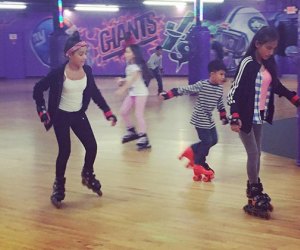 Weekday Fun for LI Kids: Thanksgiving, Skating, Elf Jr.
Thanksgiving week us upon us! With so many people off from work (or taking a vacation day) on Friday to recover from their post-turkey hangover (or to shop!), we've lined up some great Long Island activities that you will not want your kids to miss. From a plethora of Turkey Trots on Thanksgiving Day to a holiday classic coming to life on stage, there's never been a better time to get out and explore Nassau and Suffolk county. And with the cranberry concoctions out of the way, it's officially time to move on to the winter holidays. Whether you are looking to chop down your own Christmas tree or enjoy some ho-ho hotcakes with the Big Guy in the Red Suit, get planning now, Christmas and Hannukah will be here before you know it.
Find more fun in our November GoList and Event Calendar.
Monday, November 21
Tiny Tots - Rockville Centre
Toddlers between 18 months and 3 years will participate in a Thanksgiving-themed activity.
Tuesday, November 22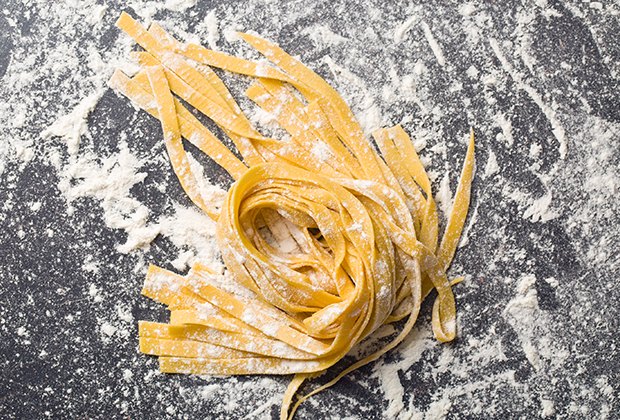 Kids can "carb load" early this week out East. Photo via Bigstock.
Drop-Off Pasta Party - Bridgehampton
While parents are grabbing a few last-minute items for this year's Thanksgiving feast, kids are invited to enjoy dinner and a movie! They'll cut and shape their own pasta from sheets of dough donated by Nick and Toni's. They will also prepare a healthy salad using local produce, play in the exhibit gallery, and enjoy a classic, kid-friendly movie.

See all Tuesday events.
Wednesday, November 23
Thanksgiving Eve Family Skate - Seaford
This special holiday package includes skate rental, unlimited pizza and soda, a light rope necklace and 10 game tokens.

See all Wednesday events.
Thursday, November 24 - Thanksgiving
Garden City Turkey Trot - Garden City
Burn off that turkey and stuffing before you even eat it! Donations of non-perishable food are welcome. Click here for other Turley Trots happening around Long Island.

See all Thursday events.
Friday, November 25
Elf Jr. The Musical - Smithtown
Based on the beloved holiday film, this hilarious fish-out-of-water comedy follows Buddy the Elf in his quest to find his true identity.

See all Friday events.
Top image: Families build memories together during the "biggest party night" of the year. United Skates of America. Photo by loud_eh3 via Instagram.