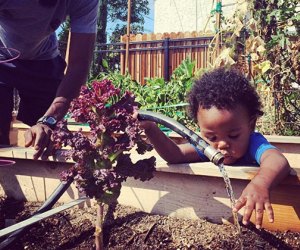 Autumn Gardening With Kids on Long Island
With the fall season in full swing, it can be hard to find weekend activities that are inexpensive, fun for the whole family and beneficial to the household bottom line. Autumn gardening with kids on Long Island can hit all those marks. All while teaching your children frugal skills that will serve them well for the rest of their lives.
Plus, kids love to get their hands dirty! With all the cool bugs available, the possibility of finding gross worms and the tactile satisfaction of breaking into the earth, autumn gardening is full of great things for kids and parents.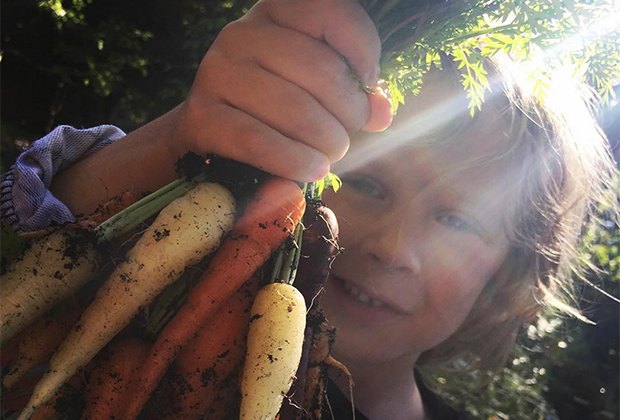 Be ready to pull up those carrots approximately 60 days after planting. Photo by Vicki Angus via Instagram.
What To Grow In Autumn on Long Island
While most planting happens on Long Island in the spring and summer, fall can be a solid season to get some gardening done.
There are a plethora of veggies and fruits that can thrive on Long Island in autumn. Different types of lettuce, from chard and arugula to kale and spinach, are hardy enough to grow in cooler temperatures. Mache, a French salad green, can be a great late fall addition to the soil. It can grow under cover in the winter. Look to plant that as temperatures dip below 80 degrees.
Radishes have a 4-week growing cycle. Get them into the earth in early October and pull 'em out before the first frost in November. The onion family also works in the fall. Fennel will grow, while garlic is good to plant in late autumn. Carrots, the hardy, winter-weathering kind, are great to plant throughout the fall. They can survive through the colder months. Same with potatoes. Being root vegetables underground, turnips, carrots, beets, and potatoes all can thrive in cooler temps.
More Than Seeds
You don't have to plant just seeds to make gardening a fun experience. A more immediate thrill can come from planting small trees and starter plants from local nurseries.
The fall is an excellent time to plant mums, which are available at nearly every pumpkin picking farm on the entirety of Long Island.
You might even take some of the pumpkin innards leftovers from carving around Halloween and plant that in the garden. Be careful, though, as they can spread much wider than intended.
Fall is also a great time to plant trees, shrubs, and evergreens in your yard since the air is a bit cooler but the soil is not frozen yet. Great conditions for allowing roots to take.
Tips For Gardening With Kids
Keep the plot small. About 6x10 feet should do it. You do not want to create a large, unmanageable garden when you are just starting out.
Plant a few small items first. Don't go overboard with a smorgasbord of vegetables, herbs and fruits that will be hard to keep up with.
Source small, kid-sized gloves and tools for little hands. And be sure to supervise kids closely while they are using the tools. Plastic tools won't cut it, so you need to invest in proper, child-sized metal rakes, spades, and hoes.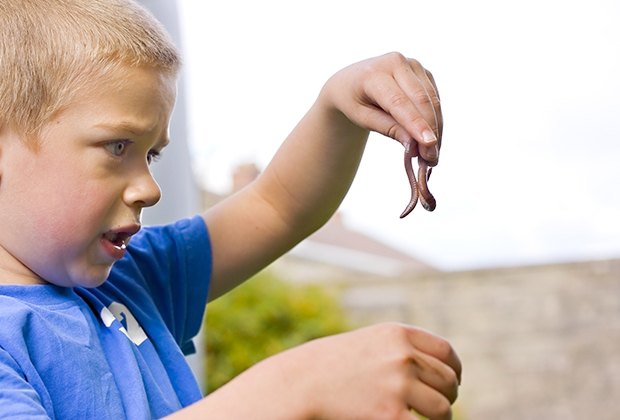 Be sure to leave earthworms where you found them. These slimy guys help increase the amount of air and water that gets into the soil -- and that's good for growing! ​Photo via Shutterstock.
Worms are the best. Little kids love them. Hunting for them in the dirt is great fun and you can throw them in the compost pile when you dig them up.
Even as you being this gardening adventure at home with kids, you can visit a local community garden to pitch in, get tips and share in the bounty. Check out this link to find a community garden near your home. Happy digging!
Top photo by Roz Kumari via Instagram.