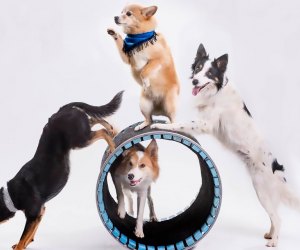 Things To Do on Long Island This Weekend with Kids: St. Patrick's Day Parades, Irish Festival, Model Train Open House
Daylight saving time starts this Sunday (3/8), so don't forget to set your clocks forward by an hour to get to all the great events happening on Long Island this weekend on time! Visit The Long Island Explorium and explore how light can be filtered with a fun experiment. View a 4,000-square-foot model railroad layout and watch the engines roar at the TMB Model Train Club open house.
The Hofstra Irish Festival will celebrate the Irish gifts of music, food and culture to America. Canines and comedy collide in a smash hit performance Mutts Gone Nuts that's leaving audiences everywhere howling for more on the Landmark on Main Street stage.
Start planning for St. Patrick's Day with our roundup of events across Long Island.
OUR LATEST VIDEOS