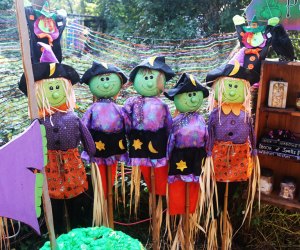 Not-So-Scary Halloween Events for Preschoolers on Long Island
Halloween can be uber exciting but also completely overwhelming for little revelers. With that in mind, we've rounded up 12 preschool-friendly Halloween events spanning Long Island. These events promise plenty of fun with very little in the way of fright.
We've got tons more Halloween picks in our Long Island Halloween Guide. Whether you're looking for trick-or-treat alternatives, inspiring pumpkin carving ideas, or a family-friendly Halloween movie, we've got it all. Of course, before you can carve your pumpkin, you're going to need to pluck it from the vine at one of these top-notch Long Island pumpkin patches.
Before heading out, be sure to click through to each venue's website for last-minute details, and plan to wear a face mask and practice social distancing no matter your destination.