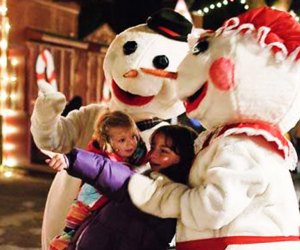 Thanksgiving Weekend Events for Westchester Kids
Thanksgiving is upon us, as is the official kickoff of the holiday season in Westchester. With a four-day weekend ahead, there are plenty of great events happening in our area to keep families together and entertained.
Several holiday events launch this weekend, including the return of the annual (and enhanced) Winter Wonderland and Frosty Fest, to name but two. Also this weekend is the return of Frosty Day, featuring a town-wide celebration of the pride that comes from claiming Frosty as a native son. A similar affair, Mistletoe Magic, is held in Rye, also offering a smorgasbord of holiday fun. Celebrations of the Festival of Lights begin this weekend too, with the stage production of the Hanukkah Festival of (Laser) Light.
Read on for our top weekend picks and click through for full details. Looking for more holiday options? Browse our Holiday Guide, full of events, activities, and ideas for every day of the holiday season. Also be sure to check our Event Calendar for more fun happening this weekend and beyond.
We wish you a wonderful holiday weekend filled with family, friends, great food—and lots of fun activities!

The month-long Winter Wonderland at Kensico Dam Plaza returns this weekend! Photo courtesy of the event
All Weekend
Winter Wonderland – Valhalla
This month-long holiday attraction returns, with circus performances, ice skating, a holiday market, treats, expanded rides, Santa, a holiday light show, and more. Friday-Sunday (plus dates in December)
Frosty Fest – Ulster Park
This holiday light spectacular features Frosty and his friends, Candy Cane Lane, Glistening Gardens, the Magical Mansion, stage shows, gift shops, tasty treats, and more. Friday-Sunday (plus dates in December)
The East Coast National Baseball Card Show – White Plains
Baseball fans of all ages can enjoy memorabilia, collectibles, and autograph signings. Friday-Sunday

Even little ones can run in the Family of New Paltz Turkey Trot on Thanksgiving Day. Photo courtesy of the event
Thursday, November 22
Family of New Paltz Turkey Trot – New Paltz
This kid-friendly race offers the opportunity to support a charitable cause, burn off some calories before the big feast, and participate in some silly family fun. Who could say no to a Mashed Potato kids' course or the chance to win prizes for wearing the best (turkey-themed) costume?
New Rochelle Turkey Trot – New Rochelle
Get some exercise in before the big feast with a Tot Trot for ages 5 and under at 8:45am (FREE), a Kid's Mile for ages 10 and under at 9am, and a 5K run/walk at 9:30am. Prizes by age group and for those with dogs and strollers. A Kids' Zone includes activities and face painting.

Make art at the Katonah Museum on the day after Thanksgiving. Photo courtesy of the museum
Friday, November 23
Schools Out/Art's In – Katonah
Participate in an art project inspired by the museum exhibits.
Holiday Kickoff – Yonkers
Jump into the holiday season and enjoy professional storytelling, art classes, star shows, and more.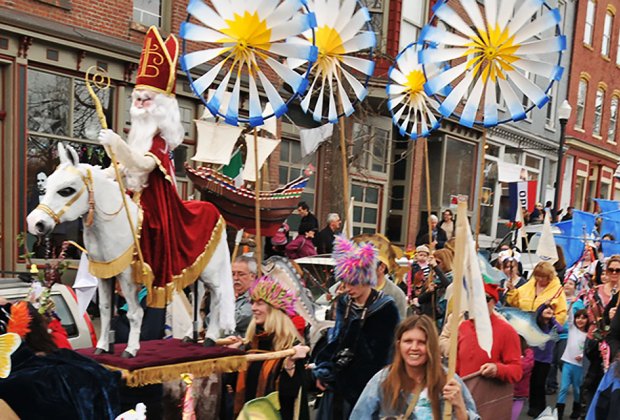 The Hudson Valley's Sinterklaas celebrations include a festive send-off of Sinterklaas via tugboat in Kingston. Photo courtesy of the event
Saturday, November 24
Sinterklaas Send-Off Celebration – Kingston
As part of the broad-scale Hudson Valley Sinterklaas celebration, on this day the town of Kingston hosts a festive affair featuring performances, workshops, and open houses, followed by a custom-filled parade and a grand send-off of Sinterklaas via tugboat to his next destination. FREE
Westchester Teen Idol – Irvington
Westchester teens compete in the annual Westchester Teen Idol competition at the Irvington Town Hall Theater. Watch 20 young hopefuls sing their hearts out and cheer for your favorite. Prizes awarded in two age groups: 9-13 and 14-19.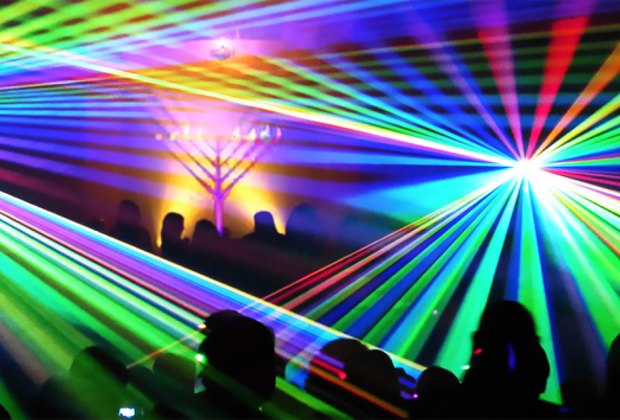 Festival of Laser Light culminates with a giant menorah lighting. Photo courtesy of the White Plains Performing Arts Center
Sunday, November 25
Hanukkah Festival of (Laser) Light – White Plains
This Hanukkah show starts with a single beam of laser light. With fog and increasing lighting effects, the show culminates with a giant menorah lighting, each flame aglow in a different color, creating shadows in the fog over the audience.
Frosty Day – Armonk
Spend the day in Frosty the Snowman's hometown and enjoy a parade, train rides, music, face painting, a tree lighting, in-store activities, treats, and more. Read our first-hand review of this event. FREE
Mistletoe Magic – Rye
Rye's answer to Frosty Day (see above), with town-wide activities, treats, giveaways, and more to herald the holiday season. FREE
Beyond Westchester
Brave the weather (and the crowds) on Thanksgiving Day and marvel at the amazing floats, performances, marching bands, and more at the annual Macy's Thanksgiving Day Parade or head into the city the night before to gawk as the massive balloons are inflated! Check out our in-depth coverage on the Balloon Inflation and what to know before you go.
This weekend marks the start of the Annual Greenwich Reindeer Festival, where visitors can have their photo taken with Santa, watch the reindeer get fed, and ride on the Winter Wonderland Carousel and the North Pole Polar Express Train.
Don't forget to check out our Event Calendar for even more fun happening throughout Westchester and the Hudson Valley!