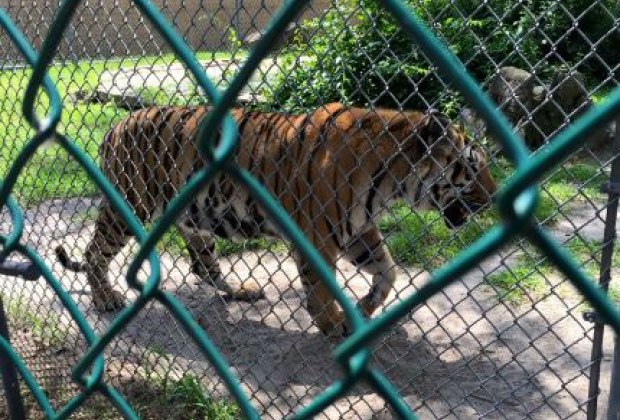 New Jersey Zoos and Aquariums: Popcorn Park Zoo
From zoos and aquariums to farms and parks with live animals, New Jersey is home to plenty of attractions for animal-loving families. While all of these great destinations are educational, one special zoo in Forked River takes things a step further by teaching visitors about compassion. Popcorn Park Zoo is made up entirely of animals that have been rescued. The zoo was established in 1977 for the sole purpose of providing a refuge for wildlife that were sick, elderly, abandoned, abused or injured, and could no longer survive in their natural habitat. As time went on, the zoo expanded to include domestic and exotic animals. My kids and I recently visited Popcorn Park. From lions, tigers and bears to parakeets, monkeys and peacocks, this little zoo's inhabitants were definitely worth the trip.
Popcorn Park is small and easy to navigate. Perfect for younger children, it takes no more than an hour to ninety minutes to see everything it has to offer. That being said, it is well worth the cost of admission (which is much less than other NJ attractions). Despite its small size, Popcorn Park is home to a great variety of large and small animals. Be sure to purchase a box of popcorn at the entrance to feed them. One helpful tip: take kids to the bathrooms in the parking area before going in as there are no bathrooms inside the zoo.
Upon entering the zoo my children were greeted by a colorful peacock. Along with chickens, geese and ducks, these lovely birds are wandering all around the property. If you're lucky you may even be able to find one of their feathers on the ground. Bird lovers will also enjoy a large collection of domestic parakeets, macaws and cockatiels that are housed near the zoo's entrance.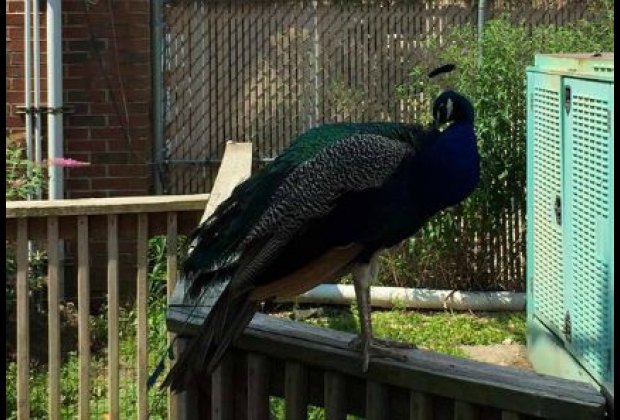 As we began to wander through Popcorn Park we came upon several small turtles basking in the sun. Some had been pets whose owners lost interest in them. Fortunately, they found a more suitable residence at Popcorn Park. The zoo is also home to some large tortoises, including Maximus, an exotic 300 lb Aldabra tortoise that had been kept in a small back yard as a pet.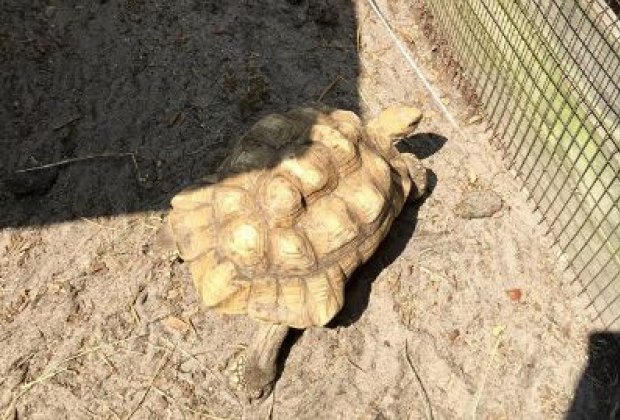 The farm animals were definitely the most friendly of the zoos inhabitants. As we approached their enclosure they eagerly ran toward us in hopes of getting a bite to eat. The kids happily fed sheep, goats and pigs.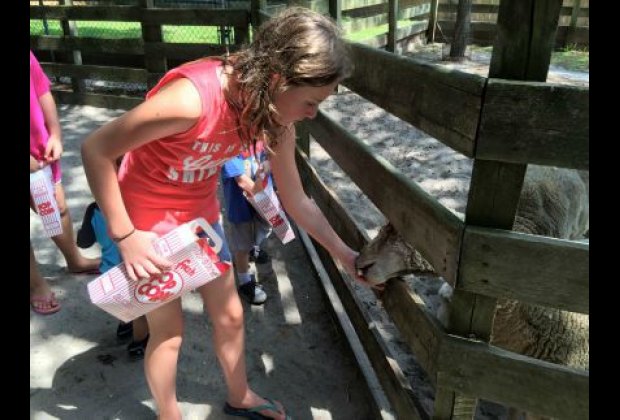 One of the most entertaining stops in the zoo was the monkey house. Several monkeys, including capuchins and macaques, reside at Popcorn Park. They came to the zoo for a variety of reasons; some were once illegal pets, while others had been used for research. They all seemed quite happy hanging out in their roomy cages. The kids loved watching one of the monkeys reach his hand through the fence to grab some popcorn.


For those who want to see more exciting animals, Popcorn Park does not disappoint. Large cats including lions, tigers, cougars, bobcats and a serval cat reside at the zoo. While we were checking out Simba, the male lion, he let out a loud roar, reminding everyone that he was indeed king of the jungle.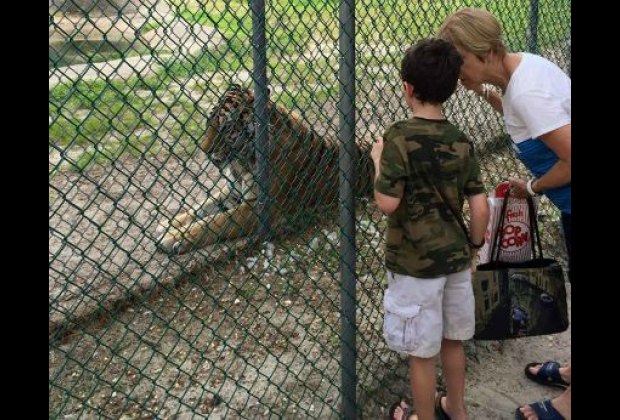 Another favorite, Boo Boo the black bear happily roamed in his large enclosure in the center of the zoo. Boo Boo came to the zoo after being exploited by a car dealership in Iowa. Used to attract potential car buyers, Boo Boo lived in less than ideal conditions. After the dealership found they could not get a permit to keep him, he was taken in by the zoo. He now enjoys a spacious compound with a pool, waterfall and moat.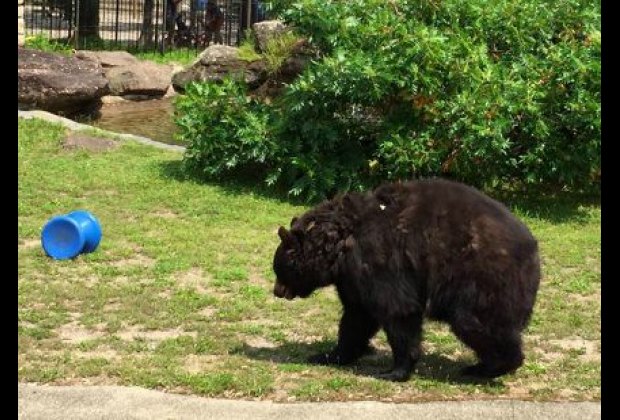 Each of the animals at the zoo has its own story, from deer that were raised by humans and couldn't survive alone in the wild, to horses who had been rescued from starvation. Information about each of the animals, and how they came to call Popcorn Park home, is displayed throughout the property. I could see the compassion for these animals on my children's faces as we learned more about them. While Popcorn Park is not nearly as fancy as some of the state's other zoos, it is definitely worth your time. My children walked away with a much better understanding of how animals should be treated.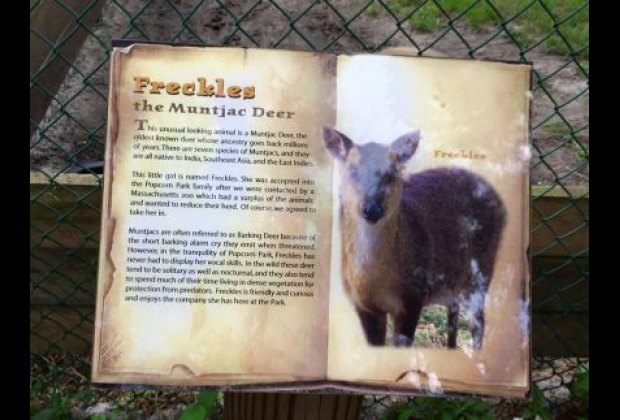 Popcorn Park is open 7 days a week from 11 am to 5pm. Admission prices can be found here. There is a picnic area on the grounds and refreshments can be purchased including ice cream and cold drinks. The zoo relies on public donations to care for the animals. For information on donating or sponsoring an animal visit the zoo's website. In addition to Popcorn Park, the property also houses the Humane Society's Forked River Shelter, where dogs, cats and small animals can be adopted.