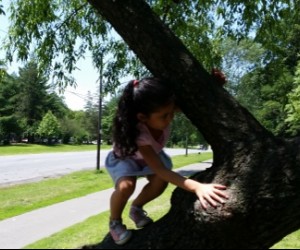 Day Trips: 5 Family-Friendly Destinations Close to Westchester
Westchester is full of wonderful things to do, from fantastic county pools to family-friendly museums and so much more. Even so, summer time lends itself to family outings and many use lazy summer days to escape for a day and take in the sights of a nearby town. With New York City to our South, Connecticut to our East, Rockland County to our West and the more rural counties of Dutchess and Ulster to our North, it is easy to hop in the car (or on a bus or a train or even in a boat!) and find whole new towns to explore. Using central Westchester as our starting point, we've rounded up 5 great small-town destinations—all of which are under 2 hours away!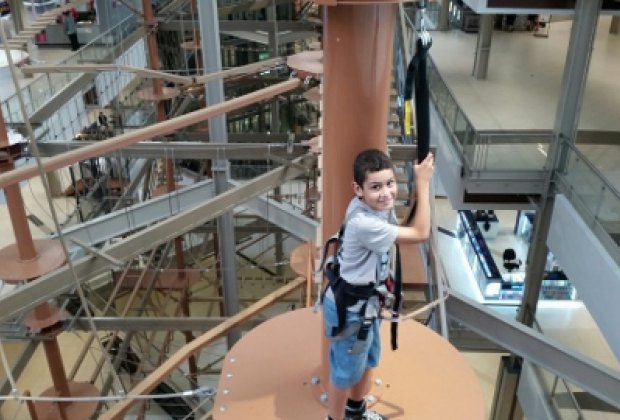 Climb Adventure in Palisades Center Mall
Nyack
Just across the Tappan Zee Bridge from Westchester, Nyack is the perfect spot for an all-day getaway. Facing Tarrytown and Sleepy Hollow, Nyack is Rockland County's preeminent Rivertown. If you're in the area in time for breakfast, Gypsy Donut and Espresso Bar or the Runcible Spoon both offer an irresistible array of morning treats that are sure to please both kids and grown ups. Spend some time outdoors and take a walk along the riverfront in Nyack Beach State Park or browse the tiny shops along Main Street and North Broadway. While away the afternoon in Memorial Park; it's great for picnicking and kids will delight in the newly renovated playground! On Thursdays, check out the town's eclectic Farmer's Market with weekly children's activities. If you're still in Nyack come evening, try catching a show at the Helen Hayes Youth Theater. Rainy day? Perfect! Spend it at the Palisades Mall. For more suggestions, be sure to take a look at our list of 25 Things To Do in Nyack; you may decide to make a weekend of it!
Woodstock and Saugerties
About an hour and a half up the New York State Thruway, Woodstock (and nearby Saugerties) is another wonderful destination. Odds are you are already familiar with Woodstock—and the image you're picturing is spot on. There are eclectic people and establishments throughout the downtown completely decked out in peace sign covered tie-dye clothing. The 60's are still alive and well here! Head up early in the morning and reward yourself with muffins, scones or a bagel sandwich at Bread Alone. Do some window shopping, explore Big Deep Swimming Hole, stop in at a local playground or hike to the fire tower and old Woodstock Hotel on Overlook Mountain. There are so many wonderful restaurants in the area that it is hard to suggest just a few, however our family's favorites include Yum Yum Noodle Bar, Catskill Mountain Pizza, Shindig, and The Bear Cafe. If you're heading home in time for dinner, make sure to bring a cooler and stop at the Smokehouse of the Catskills. Their double smoked bacon and hot dogs are famous but, in reality, you just can't go wrong here.
When you're done in Woodstock, head 10 miles up the road to Saugerties and soak up some sun kayaking along the Esopus Creek or Hudson River with I Paddle NY. Saugerties is home to some of the best playgrounds I've ever seen, partially because they are the colorful metal ones that I remember from my own childhood (complete with an old fashioned merry-go-round!). To satisfy a sweet tooth, look up and down Main Street in Saugterties—there are two different chocolate stores serving up a variety of house-made confections.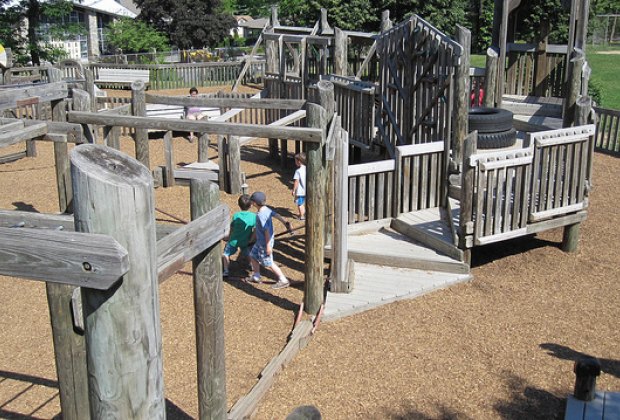 Playground fun in New Paltz
New Paltz
Nature is the recurring theme in New Paltz. This family-friendly destination rests at the foot of the Shawngunk Mountains, about an hour from Westchester, and is chock full of laid back family activities. Pick berries (or peaches or apples) at the local farms, swim in the pristine waters of Lake Minnewaska or Lake Awosting, play like royalty on the Hasbrouck Park playground, step back in time on Huguenot Street, or learn the basics of rock climbing. Less adventurous visitors will enjoy shopping along New Paltz's eclectic downtown streets and exploring the artsy little shops that come and go as quickly as the town's student population. Speaking of students, summer is the best time to visit New Paltz; the rest of the year is bustling with students from the local SUNY school. For more ideas, check out our in-depth profile of New Paltz.
Rhinebeck
For a day of simple pleasures, trek up to Rhinebeck and enjoy the a slower pace of Dutchess County. Along Rhinebecks picturesque downtown, families will find a variety family-centric small businesses including an old fashioned Variety Store, the Land of Oz toy store and Oblong Books. Beyond town a visit to Poet's Walk Park is a must. Built in the mid 1800s, Poet's Walk consists mainly of a wandering path that meanders though a series of "outdoor rooms" (many of the Hudson Valley's famous writers and poet's are said to have wandered this path seeking inspiration). Along the way children and adults will delight in the many footbridges, benches, and pavilions that blend seamlessly into their surroundings. Moving forward a bit in history, stop in at Old Rhinebeck Aerodrome and visit a living museum that takes visitors back to the early days of aviation. Look at old planes, watch a flight show or even ride in a 1920s biplane over the hills of the Hudson Valley. Museum and Air Show admission are FREE for children under 5! Grab a slice of pizza and some local Jane's Ice Cream at Village Pizza and hope that the kids sleep on the windy trip back down the Taconic.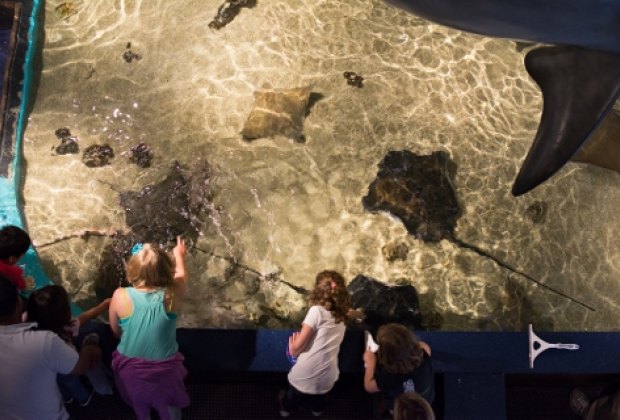 Maritime Aquarium in Norwalk, CT. Photo credit: Flickr, Rob DiCaterino
Norwalk
Just to the east of Westchester, Norwalk, CT is another great summer destination when you have kids in tow. This waterfront town is home to three of our favorite places to visit— The Stepping Stones Museum, The Maritime Aquarium, and Devon's Place. We've profiled the first two for you in the past, so here's a bit more information on Devon's Place and the town of Norwalk itself. Located adjacent to The Stepping Stones Museum, Devon's Place is a nautical-themed "boundless playground,"meaning it is designed to be accessible for children of all abilities. It has play equipment that is easily accessible to children with physical challenges and is designed to allow kids to play together, whatever their abilities may be. There are small wooden house structures, a spray park, a large lighthouse that kids can enter, a play boat and a whale half submerged in an ocean of sand, a variety of swings and a large metal boat shaped play structure. Pair this playground with Stepping Stones and you already have a full day. If you decide to venture into SoNo (South Norwalk) on your way to the Maritime Aquarium, take the time to explore Washington and Main Streets. Here, you'll find restaurants to suit every taste, adorable little shops, and more places to get sweets than you'll know what to do with. If you're only up for one treat, I recommend Chocopologie for delicious handmade chocolates and a peek at how it's is made.
Be sure to check out Westchester's Summer Activity Guide for more summer fun.