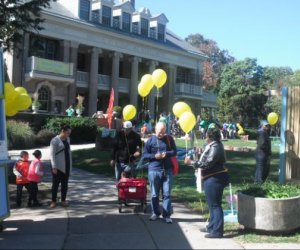 Columbus Day Weekend Fun for Philly Kids: Festivals, Truck and Tractor Day, October 7-9
Weekend
Freddy's Fallfest- Lansdale, PA
Visitors to Freddy Hill Farms can try their luck at the corn maze, pick pumpkins, and take a hayride. On weekends, watch pig races on the hour from 1:30 PM- 3:30 PM.
Colonial Chocolate Making- Philadelphia, PA
All weekend long, guests who visit the Betsy Ross House can learn how colonists made chocolate in the 18th century.
Sea Turtle Awareness Weekend- Camden, NJ
Adventure Aquarium hosts a weekend filled with turtle fun! Visitors can learn about the personalities and habitats of these hard-shelled creatures, watch an enrichment session, and even splurge on a sea turtle encounter for an extra fee. Proceeds go to the Sea Turtle Conservancy.
Covered Bridge Festival- Elysburg, PA
Head to Knoebels for its annual fall festival. In addition to vendors and food, guests can expect rides, entertainment, and a costume parade.
Saturday
Peanut Butter and Jams Welcome Ratboy Jr.- Philadelphia, PA
Bring your child to World Cafe Live for a family-friendly concert featuring Ratboy, Jr.
Truck and Tractor Day- Wilmington, DE
Children can get an up close look at fire trucks and tractors at Winterthur. In addition, kids can expect hayrides, arts and crafts, tree climbing, and giveaways.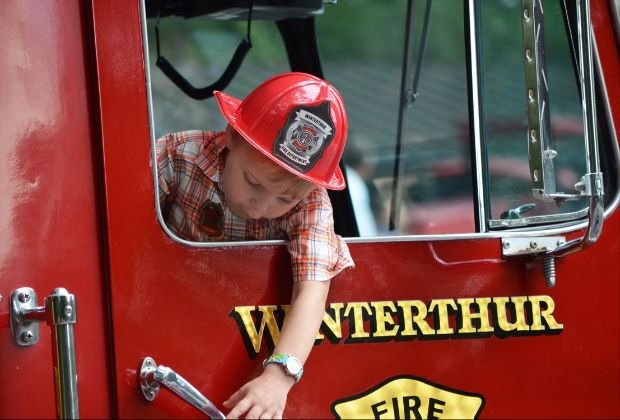 Photo courtesy of Winterthur
Fall Harvest Festival- Glen Mills, PA
Watch historical trade demonstrations, take a hayride, see a puppet show, and paint pumpkins at Newlin Grist Mill's annual festival welcoming the new season of autumn.
David Pincus Extra Fun Day- Philadelphia, PA
To honor local philanthropist, art collector, and Smith supporter, David Pincus, Smith holds its free annual event which features playground fun, games, food, and special prizes.
Kids' Nature Walk- Media, PA
Put on some comfortable shoes and get ready to explore nature at Glen Providence Park with the guidance of two science teachers.
Home Depot Kids Workshop- Your town, PA
Children can visit their local Home Depot to build a fire house bank during this free workshop.
Sunday
Naturalist Foray- Doylestown, PA
Explore the beauty of the Peace Valley Nature Center while searching for clues on what sorts of critters roam through the area.
Old City Fest- Philadelphia, PA
*Watch actors from Arden Theatre, acrobats from Philadelphia School of Circus Art, and musicians from Music Monkey Jungle at North 3rd and Arch Streets in Old City.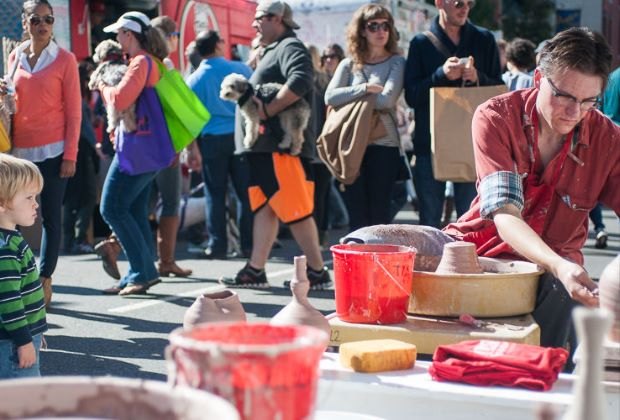 Photo courtesy of Old City Fest
PECO Family Jams- Philadelphia, PA
Children can learn how to make inked bookmarks at Philadelphia's Magic Garden.
Kidtober Fest- Devon, PA
Face-painting, carnival games, pumpkin bowling, food, storytimes, and balloon fun await kids who visit St. Luke's Lutheran Church's free Kidtober Fest.
Monday
Special Columbus Day Hours- Wilmington, DE
If your kids have the day off, enjoy the Delaware Children's Museum during their special admission hours.

Photo courtesy of Smith Memorial Playground and Playhouse