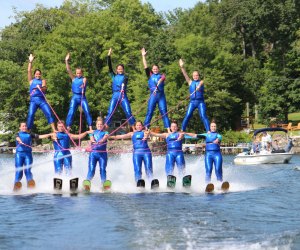 Weekend Fun: Waterski Show, Pirates, and All Things Italian
The dog days are upon us, and soon it will be time for back-to-school shopping. But there is still time for a few more weekends of summer fun. For starters how about learning about the history of the very first airplane flight, which took place right here in Connecticut (no matter what North Carolina says). For more down-to-earth fun, learn about the role pirates played in Colonial trade. And after you've worked up an appetite, refuel with pizza, porchetta, sausages, pastries, and gelato at the 50th Annual Italian Festival. As always, in the event of rain, be sure to check that your intended activity is still on before jumping into the car.
We hope you'll follow Mommy Poppins Connecticut on Facebook, Twitter, Instagram and Pinterest, and subscribe to our newsletters to stay in touch. Have a great weekend!
All Weekend
50th Annual Italian Festival—Ansonia
Live music, games, and rides are included in this annual Valley party. But the real star is the food: No fewer than 16 different Italian specialties to choose from. Mangia! Free admission.
Lebanon Country Fair—Lebanon
The annual country fair is a major event on the state agricultural calendar. Enjoy food, music, rides, and chance to ride in a monster truck or a helicopter.
Nutmeg State Games—New Britain
Come cheer on young athletes at Connecticut's largest multi-sport annual competition. More than 7.500 athletes will be competing in 22 different sports, and admission to all competition venues is free.
Outdoor Art Festival—Mystic
This annual outdoor arts festival draws 85,000 visitors from all over New England. Come see more than 100,000 different pieces of various artwork. Free.
Bantam Lake Waterski Show - Bantam
Check out the 11 person pyramid jumps, barefoot skiers and wacky costumes all weekend at this 53rd annual ski show.
Saturday, August 12
Fairfield "Fly-In"—Fairfield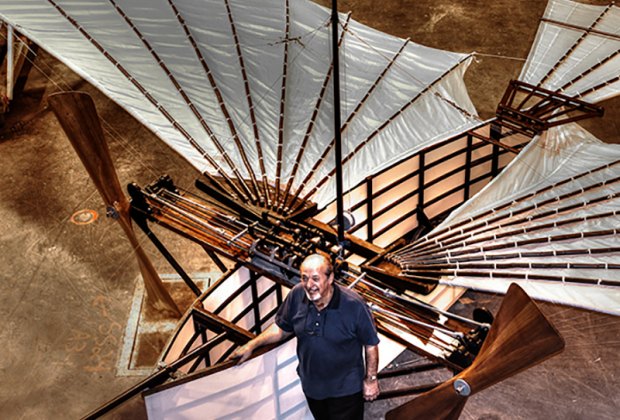 Image courtesy of the Fairfield Museum and History Center
The Fairfield Museum and History Center celebrates the anniversary of Gustav Whitehead's 1901 airplane flight. There will be a replica of Whitehead's plane on display, plus aerobatic stunt shows by remote controlled planes. Free.
Nutmeg Festival—Ridgefield
There is something for everyone at the 111th Annual Nutmeg Festival, including a white elephant sale, raffles, toys, tools, music, entertainment, books, and more. Free.
Pirates and the Sea Day—New London
Pirates were an integral part of New England's early nautical trade. Come learn basic knots, make a toy boat, and hunt for treasure. Free.
Reel Nostalgia—Southington
Come see the 2016 animated feature "Storks" at an old-school drive in. Various civic groups will be taking tickets and manning the food stand.
Accessibility Day—Norwalk
Stepping Stones Museum is committed to making its museum accessible to all children. Today, admission is free to all families of children with special needs. Free.
Sunday, August 13
Leapin' Lizards—Stamford
Celebrate National Lizard Day by learning about all kinds of lizards, including ones that can lick their own eyeballs, others with no legs, and still others that can eat several pounds of bugs each day.
Group Canoeing—Westport
Paddle the Saugatuck River in search of egrets, ducks, ospreys, and more. Canoes and personal flotation devices (mandatory) are included.

Scenic Summer Train Ride—Thomaston
Ride the Naugatuck Valley Railroad back in time on a scenic summer excursion through the Naugatuck River Valley.
Going to Work, Native Style—Washington
There were no big-box superstores 1,000 years ago, so anything you needed you had to figure out a way to make. Griffin Kalin, of Cherokee-Seneca descent, demonstrates the making and use of everyday tools and their importance in the lives of native people.
Farmers Youth Market—Coventry
The Coventry Regional Farmers Market is like a country fair each week, with a different theme and family activities. This week's theme is "Youth Market." Lots of other activities in addition to the farmers market. Free.
Kite Festival and Indian Independence Day—Stamford
Bring your own kite to this day-long festival that includes Indian games and activities, Bollywood music & dance, food, and more. Free.
Cover image courtesy of Bantam Lake Ski Club