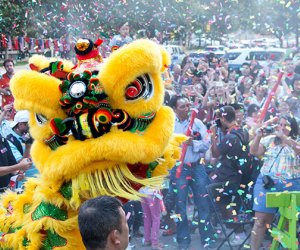 Weekend Fun for Boston Kids: Concerts, Hayfest, and a Lion Dance, Sept 30-Oct 1
All Weekend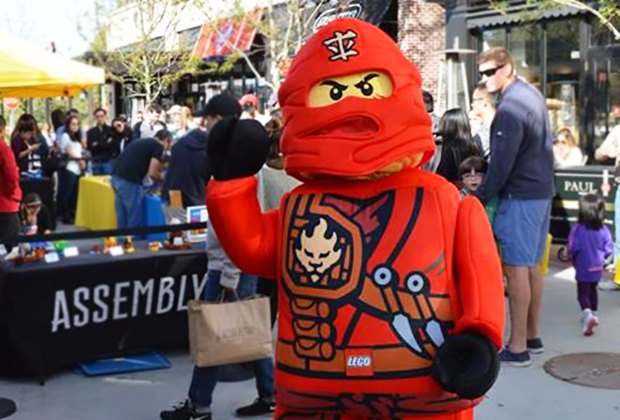 Meet Kai and celebrate all things Lego Ninjago.
Lego Ninago Days - Somerville
Join your favorite ninjas in celebration of the opening of The Lego Ninjago Movie with a themed scavenger hunt, ninja skills challenge, Lego build activities, the opportunity to win prizes, and a meet and greet with Kai, the Fire Ninja.
Tangled at AMC Theatres - Various
For a limited time, AMC Theatres will bring back beloved Disney princesses as part of a special "Dream Big, Princess" fall movie series, including Tangled.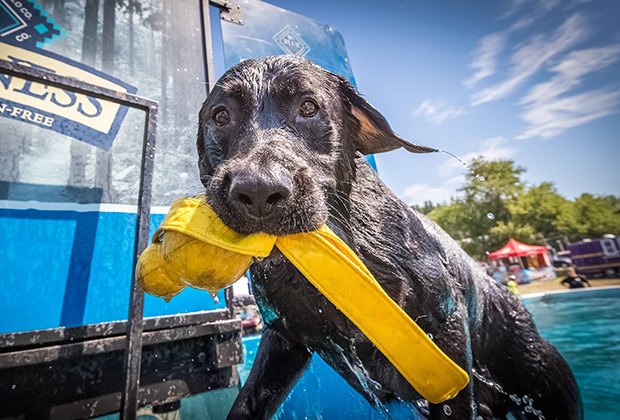 Watch dogs perform amazing stunts at the Topsfield Fair. Photo by Precise Photograph
Topsfield Fair - Topsfield
America's oldest agricultural fair features games, rides, and some endearing traditional events, from a giant pumpkin weigh-off to performing animals to a monster truck show.
King Richard's Faire - Carver
A visit to King Richard's Faire, New England's largest and longest-running Renaissance festival that's tucked away on 80 acres of enchanted forest, offers a full day of live, interactive entertainment.
Saturday​​
Berklee BeanTown Jazz Festival - Boston
This festival features three stages with performances from world-class musicians, vendor booths offering food from all over the world, and an instrument petting zoo staffed by Berklee professionals.
Who We Are: Lion Dance - Boston
Welcome the start of a new school year and learn about Chinese culture in Boston with a thrilling story time in the Children's Library, featuring a read-aloud, craft, and lion dance performed by a member of the Boston Chinese Freemasons Athletic Club.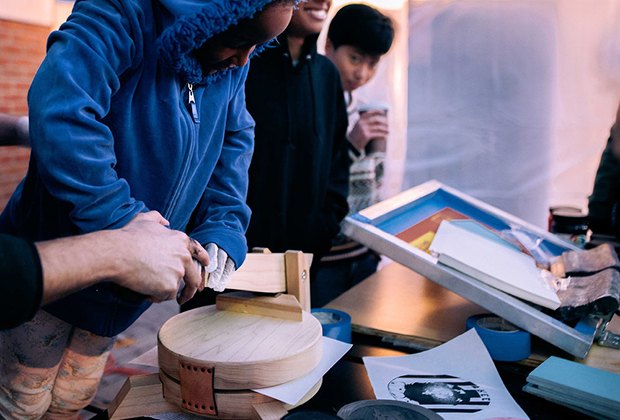 Make art using a tortilla press.
Tortilla Social - Jamaica Plain
Join artist Salvador Jiménez-Flores for an interactive printmaking and food workshop using a multi-functional tortilla press where participants of all ages have the opportunity to use the tortilla press to make their own art print and to eat freshly made tortillas.
4th Annual Chinatown Main Street Lantern Festival - Boston
This festival features a lion dance, kung fu, martial arts performances, cultural dances for entertainment, free traditional festival moon cakes tasting, and more.
ICA Playdates - Boston
Families can spend the day at the ICA on these monthly Play Dates where tickets are free for families, including up to 2 adults per family accompanied by children ages 6–12. This month's theme is "Painting Your World."
Sunday
Kids Really Rock - Boston
Kids Really Rock is a free, all-day music festival celebrating Boston children and their families, the largest family music festival in the Northeast hosting more than six thousand attendees throughout the day.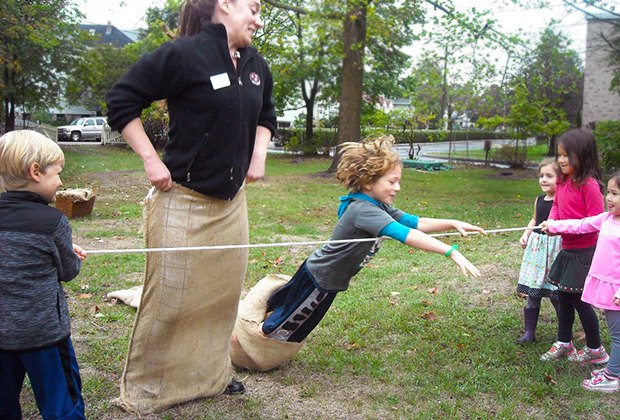 Play 19th century games and more at Hayfest.
Hayfest - Newton
Come enjoy 19th century crafts at the Jackson Homestead, learn through hands-on activities how Newton families lived in the 1800s, and try butter making, cider pressing, candle dipping, and more.
Free Children's Concert - Wakefield
The Middlesex Concert Band continues their annual tradition of a free concert to introduce area children to the sounds and instruments of a concert band by letting kids get up close to the band to touch and try the instruments at the "petting zoo" following the performance.
​Astrograss - Brookline
Astrograss bring its high-energy bluegrass for all ages, performing traditional old-time and American folk songs along with quirky and goofy original songs.
Music & Movement at the Boston Children's Museum - Boston
Sing along to tunes that get all ages moving, and where infants, toddlers, and preschoolers interact through sound, sight, and touch while they enjoy live music.
Top photo: See a lion dance at the Chinatown Main Street Lantern Festival. Photo courtesy of Rose Kennedy Greenway. Unless otherwise noted, photos courtesy of the events/venues