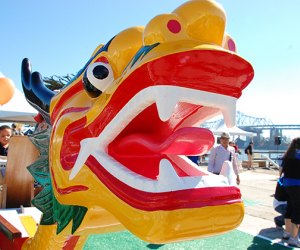 Weekend Fun for Boston Kids: Boats, Fairies, and a Pride Parade; June 10-11
All Weekend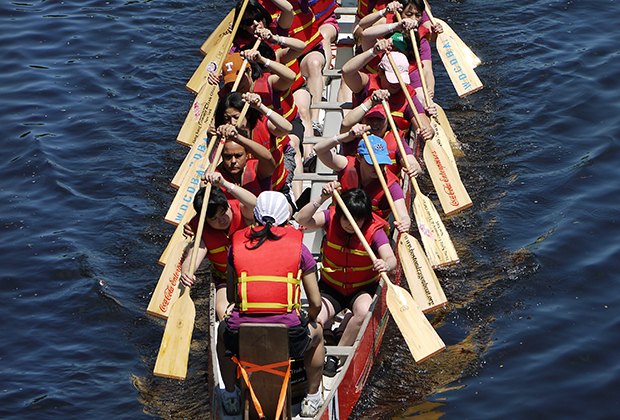 Cheer on the dragon boats at the Boston Dragon Boat Festival.
Over 50 teams are expected to race in this year's Dragon Boat Festival on the Charles River. In addition to the races, there are arts and crafts, Asian food vendors, and Asian cultural performances.
Set to a myriad of musical styles including country-western, calypso, bubble-gum pop, and rock 'n' roll, this family-friendly production is full of unforgettable songs including "Those Canaan Days," "Any Dream Will Do," and "Close Every Door."
Come to a Diggity, Diggity, Dino Bash featuring DJ Mike, dancing, craft making, a scavenger hunt, and a fantastic birthday celebration.
Wicked is the story of two magically inclined women, one blonde, and one green of skin - and their coming-of-age as the forces of good and (perceived) 'wicked'.
Saturday
The Boston Pride Festival is a family-friendly event that welcomes families of all types. The festival also features live entertainment, food, vendors, and more.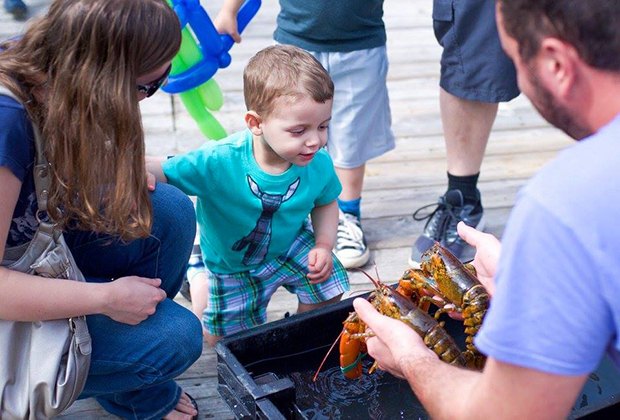 Learn about lobsters at Touch a Boat (maybe don't touch a lobster though.)
Kids of all ages are invited to climb aboard the Hingham Harbormaster watercraft, check out a working Lobster Boat, explore the New England Aquarium's tide pool, hang ten with Juniko (the indoor surf school), try pedalboarding with Monahan's Marine, meet Captain Jack from South Shore Junior Anglers (he area's only boat-based fishing program for kids), or take in the view with a mini Harbor tour.
This festive event includes activities out on the Museum Lawn like mechanical fairies on a zip-line and pulley, creating community gardens where the wee folk can live, jewelry making, and engaging in interactive make-believe with storyteller Jape Payette.
From ballet to hip hop, square dance to modern, over 20,000 people are expected at this free 9th annual Dance for World Community Festival showcasing the power of dance to better the world.
Change Theater Company dishes up Roald Dahl's classic James and the Giant Peach at the Boston Center for the Arts, and children will love the inventive story and lively score.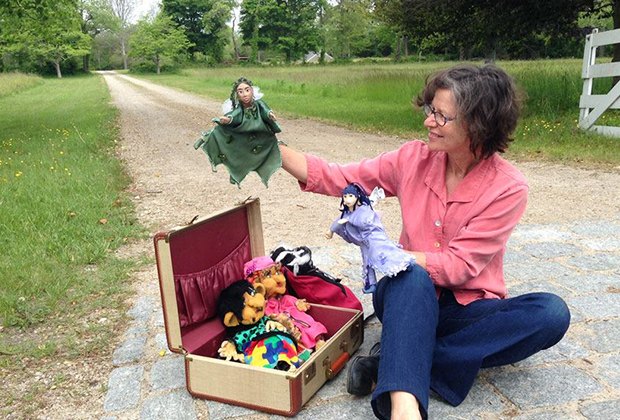 Trolls in a Tree
Puppeteer Margaret Moody performs a tale of Trolls in a Tree, followed by a puppet-making activity.
Sunday
Join staff and volunteers for a biological inventory of the plants, amphibians, insects, trees, and more that make their home at Fresh Pond.
90 Kids from Kyoto Japan are looking forward to meeting you at the Boston Children's Museum, sharing hand-made activities and favorite fun games from their school yard and neighborhood.
This event features a musical revue of girls who travel all over the country dancing and singing to music from Broadway, movies, pop songs, oldies, holiday favorites, and more.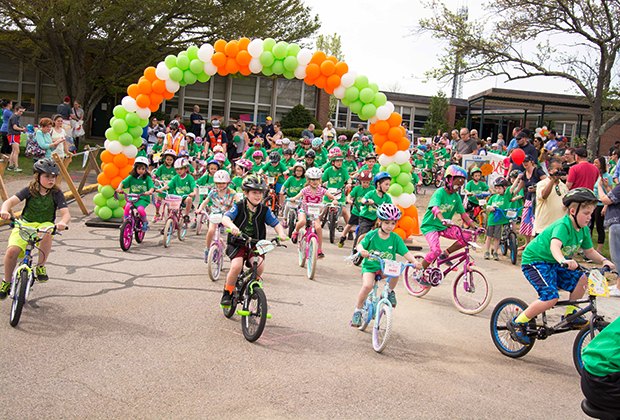 Pedal for a good cause at the PMC Kids Ride.
The ride gives children the opportunity to pick up their own bikes and start pedaling for a cure.
Infants, toddlers, and preschoolers interact through sound, sight and touch, and enjoy live music at the Children's Museum.

Top photo: Watch the colorful dragon boats compete at the Dragon Boat Festival. Photo by Todd Lappin via Flickr.