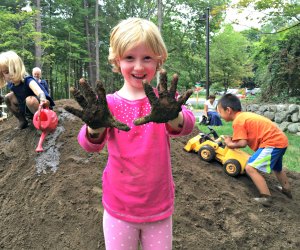 Weekday Picks for Boston Kids: Soccer, Dirt Science, and Fireworks; Aug 28-Sept 1
Summer's just about through—what to do? We recommend mixing up a little enrichment and some plain old fun this week, whether school is in session or just about to be. Help your kids ease back into critical-thinking mode at an emancipation-themed storytime in Newton, or spark some scientific inspiration with an astronomy night downtown. With organized sports back in season, you might consider taking them to sharpen their soccer skills with some very special pros at the Esplanade. If mudpies are more your kids speed, there's an amazing pile of dirt just waiting to be explored in the northern 'burbs. Finally, there are fireworks—a fitting kickoff to Labor Day weekend and send-off to summer.
Craving more? Our Events Calendar has lots more ideas to make the most out of this week and beyond.
Monday, 8/28—Newton
What does it mean to be free? At Storytime at the Museums in the Durant-Kenrick Gardens, kids will ponder this question as they listen to the Caldecott Award-winning book Henry's Freedom Box by Ellen Levine, which is based on a true story of one man's unique, creative escape from enslavement. Preschoolers and their caregivers are given an opportunity crawl inside "Henry's Box" and see other artifacts about freedom seekers around Boston.
10:30am; free
See all Monday events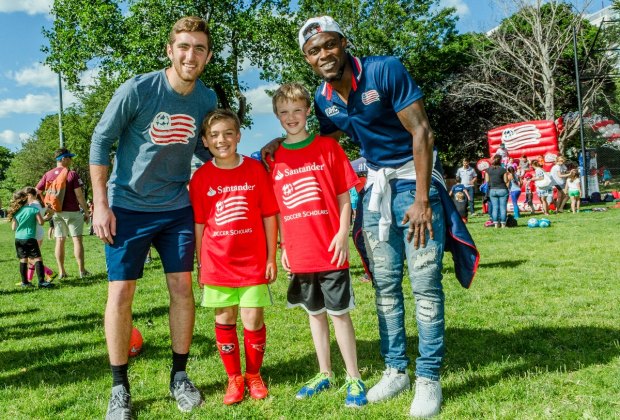 Photo courtesy of New England Revolution
Tuesday, 8/29—Boston
Fall soccer season is here! Get ready for the season—whether it's Kinderkicks or club tryouts—with local pros at the Revolution and Santander Kids Soccer Clinic at Teddy Ebersol Field on the Esplanade. There will be fun drills, inflatable games, contests, and meet-and-greets with Revs players.
3-5pm; free
See all Tuesday events
Wednesday, 8/30—Acton
What's so fun about a pile of dirt? (If you have to ask, you must not have children.) The Discovery Museum's Dirtopia program is back through Saturday, and invites kids to make mud pies, mud paintings, and a mess generally. Wear boots and old clothes.
10am-2pm; free with regular admission
See all Wednesday events
Thursday, 8/31—Boston
Chase down the final oohs and aahs of summertime by heading out to see the Boston Harbor Fireworks, launched from "dueling barges" between the North End and Seaport. Set up a blanket or chairs at the Fan Pier in the Seaport or Christopher Columbus Park in the North End.
8:15; free
See all Thursday events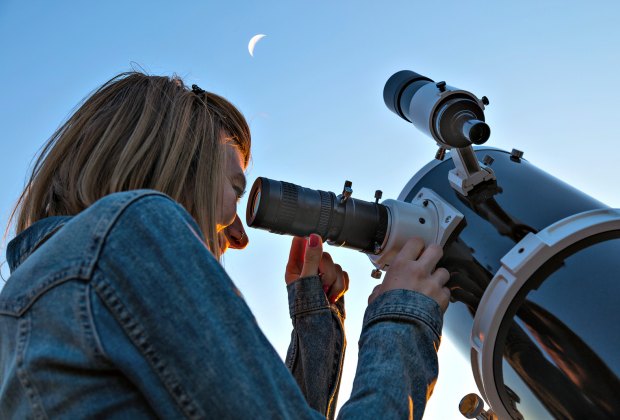 Photo via Bigstock
Friday 9/1—Boston
Yes, #popscope is back....and for the last time of the summer (sniff!) Head to Boston Children's Museum's deck for a peek inside a high-powered telescope to get a gander at planets, stars, and other celestial bodies.
6pm-8pm; free
See all Friday events
There are always more activities on our Event Calendar and in our monthly GoList. And if you don't receive our newsletters full of suggestions for family fun, you really should sign up for our newsletter—it's free!
Top photo courtesy of Discovery Museums of Acton